Michelangelo Signorile talks to Barney Frank on gay rights issues, DOMA, etc.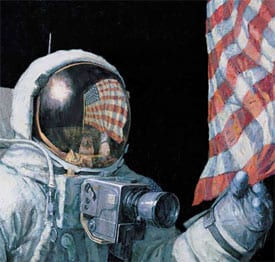 Astronaut Alan Bean now paints the moon.

Mariah Carey wins Photoshop Lifetime Achievement Award for new album cover.

Queens, NY man killed over gay hustler fee.

If Daniel Radcliffe wanted to shock people, he wouldn't go nude, he'd play a gay drug dealer.

Thousands march peacefully in Jerusalem Gay Pride parade: "In past years, the gay pride event in the holy city
provoked violent protests, even stabbings, by ultra-Orthodox Jews and
extremists. But this year, except for one egg-throwing incident, there
were no clashes.
Police said they arrested the egg-tossing protester. Others put up
signs and demonstrated in an ultra-Orthodox section of Jerusalem, far
away from the parade."

Poland gets openly gay rabbi.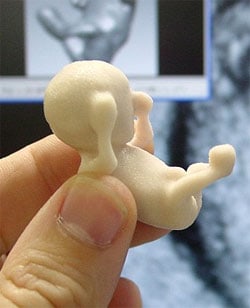 New technology creates model of unborn child using ultrasound.

Perez Hilton sues Black Eyed Peas manager, apologizes for using slur. Matthew Shepard Foundation rejects donation from Hilton: "We do not know the details of the lawsuit, whether it has been filed, the nature of his claims or the likely outcome. But because the lawsuit presumably involves the physical attack prompted by Mr. Hilton's admitted use of an anti-gay slur, the Foundation will be unable to accept any funds obtained in such a manner."


Madonna reveals title and release date of upcoming greatest hits album.


Nicole LeFavour, D-Boise, Idaho's only gay legislator, kicks off first-ever Pride Week in Twin Falls: "Tuesday's evening event downtown at Pandora's drew about 60 people.
LeFavour commended the group on holding the event in a conservative
area not known for progressive politics. 'To see this community
do what you are doing this year – and against all odds – is so
powerful,' she said. 'And I can't overstate how powerful it is to
changing policy in the state of Idaho. Nothing gives me more hope than
what is happening this week.'"

Governor Mark Sanford and mistress: emails. Rush Limbaugh says South Carolina Governor Mark Sanford's infidelity is Obama's fault.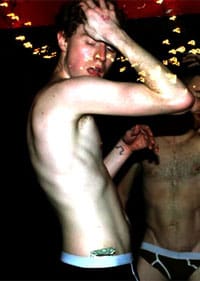 Almost Famous: 24 hours with Max Steele.

In case you were wondering: models do diet.
More insight into the phone call the Obama administration had with senior members of the LGBT Caucus: "We expect our president to lead, not follow. Support is something you
do when you run for president. Actually work towards passage of
legislation is something you do when you ARE president. What has Barack
Obama done since taking office to advance ENDA? And finally, not
a word about the anti-gay DOJ brief comparing us to incest and
pedophilia. Apparently, we don't even merit an explanation, let alone
an apology."

Eddie Cibrian tools around on his hog.

Alexis Arquette hangs around with 'Hung' dude Thomas Jane.

Randi Reitan: I ask President Obama for full equality for my gay son. "My youngest child is gay. As parents we were ignorant about
homosexuality when Jacob came out to us as a 16 year old young man
eleven years ago. We embraced him and we told him we loved him that
night, but we were clueless about what it meant to be gay. We had to educate ourselves. Another part of your message on Sunday
addressed the importance of education. I ask you now to educate
yourself about homosexuality."