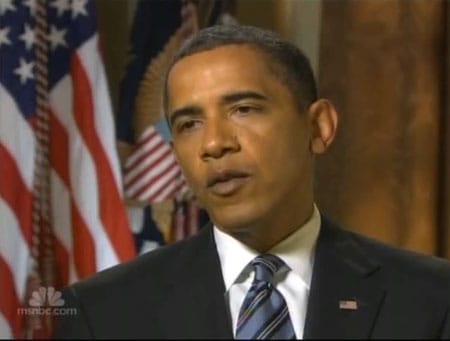 On the second part of the thoroughly engaging and heavily-watched two part NBC News series Inside the Obama White House which aired last night, Obama was asked if gays who want to get married have a friend in the White House.
Imho it was perhaps the most hesitant, the most uneasy the President had been in the entire two hours.
Says Obama: "I don't think it makes sense for the federal government to get in the business of determining what marriage is."
Which is why the repeal of DOMA can't begin soon enough.
Watch Obama's answer, AFTER THE JUMP…..
Today, POLITICO reports on the growing impatience behind-the-scenes of LGBT leaders in Washington who want some movement on Obama's promises: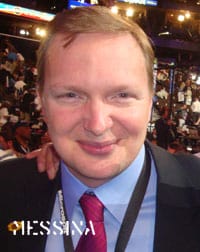 "…officials have told restive gays and lesbians to give them untilthe end of this month to show movement on a number of lower-profileissues they support, including restrictions on visas for people withHIV. The Pentagon also has toned down public opposition to reversingthe gay ban, and the new secretary of the Army's job will be, in part,to smooth the way for that move…'The president remains fully committed to advancing LGBT rights. His positions on all of these issues are well-established and well-known. His staff continues to work with Congress on a variety of LGBT issues,' said Jim Messina, the deputy White House chief of staff who is the point man on gay and lesbian issues, citing White House efforts to move hate crimes legislation through the Senate. 'While we recognize that some in the community are anxious, the president's commitment has not wavered.'"
The NBC interview snippet, AFTER THE JUMP…