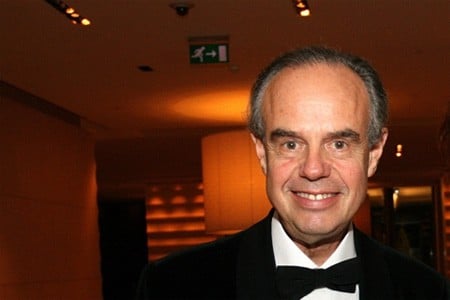 In a dramatic reshuffling of several key cabinet positions, French President Nicolas Sarkozy appointed Frédéric Mitterrand his new Minister of Culture last night:
"The film-maker, writer and TV presenter Frédéric Mitterrand, 61, nephew
of the late President François Mitterrand, will become culture
minister, a very high-profile job in France. This appointment, welcomed
by many in the artistic world, will irritate the Catholic, conservative
right. M. Mitterrand is a vociferous campaigner for homosexual rights
and a columnist in the gay magazine, Tétu."
Mitterand is France's first openly gay cabinet minister.