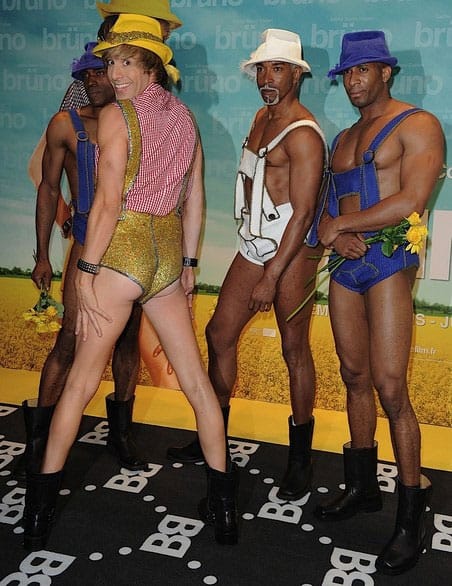 Above, Sacha Baron Cohen at the premiere of Bruno in Paris yesterday.
Meanwhile, Third Rail Media, which caught Baron Cohen's antics on film at a "Yes on 8" rally back in November, interviewed actors Jack Plotnick, Peter Paige, and Jennifer Elise Cox as well as fashion designer Nick Verreos. and MTV Networks head Brian Graden at a recent Lifeworks event about their thoughts on the film.

There were no 'pro-Bruno' opinions in the following lopsided interview, which seems very suspect to me given what I know from the comments on this site, so keep in mind the leading nature of the questions and the lack of opposing views when you watch it. Also keep in mind that Brian Graden knows a thing or two about satire, as he helped develop the series South Park from its inception.
Watch it, AFTER THE JUMP…