Foes of same-sex marriage began their quest to get a referendum that would repeal Maine's marriage equality law on the ballot this fall, the Bangor Daily News reports: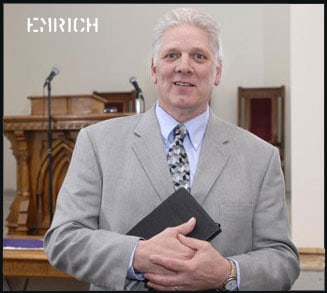 "Pastor Bob Emrich, a spokesman for a coalition of groups that
support traditional marriage, traveled the state last week distributing
petitions and explaining the rules circulators must follow to ensure
that the signatures are valid. Emrich spent Saturday at Emmanual Baptist Church, the church he
serves, at the crossroads of Routes 7 and 69 in Plymouth, so people
could stop by to sign petitions or pick them up for circulation. 'We
have distributed close to 5,000 petitions [of the 8,000 printed] so
far,' Emrich said.'"We're suggesting people have an open house and
invite friends and neighbors to stop by for coffee and to sign a
petition. That gives them a way to talk about the issues and answer
questions.' … Members of Equality Maine, which led a coalition that succeeded in
passing the bill, will hold meetings at 6 p.m. today at Hammond Street
Congregational Church in Bangor. Meetings also will be held this week
in Portland, Lewiston-Auburn and York County. Betsy Smith, executive director of EqualityMaine, said Sunday that
the purpose of the meetings is to brief volunteers on the people's veto
process and to continue work that began last November identifying
voters who support same-sex marriage. 'We will not run a decline-to-sign campaign,' she said, 'but we will
be going door-to-door, reaching out to voters at events and continuing
to educate people about the issue.'"
Foes must gather 55,087 signatures to get the measure on the ballot.