Senate to vote on hate crimes bill this week. What you can do. Text 'EndHate' to 69866 to tell Congress to vote YES.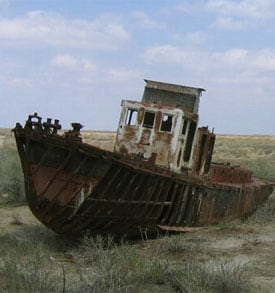 Satellite photos released documenting death of Aral Sea in man-made engineering disaster.

Gaunt: Christian Bale reveals shocking weight, hair loss for new film.

Shooting of transgender Syracuse woman Latiesha Green recounted at hate crime murder trial.

Governor David Paterson pushes for September vote on marriage equality in New York.

Neil Patrick Harris confirmed as host of Emmys: "I'm looking forward to
the challenge of the show — adding my own voice to it, while honoring
the nominees and the entire year in television. But which voice to
choose? I'm torn between gangsta, foppish Brit, and robot. Really proud
of my robot. We'll see what happens on the night."

Illinois man who stabbed neighbor 61 times acquitted using 'gay panic' defense: "Joseph Biedermann fatally stabbed his Hoffman Estates neighbor….On Friday, a Cook County jury acquitted him of first-degree murder,
buying his claim that he was defending himself against an unwanted
sexual advance, his mother confirmed Saturday. Biedermann, 30, killed Terrance Michael Hauser, 38, early on March
5, 2008, in the Barrington Lakes apartment complex on Hassell Road,
where they lived in separate units."

David Beckham flaunts Speedo on holiday.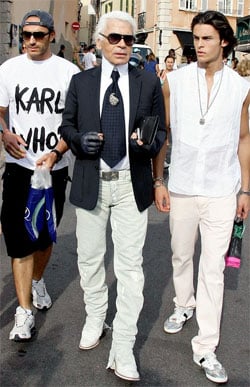 Karl Lagerfeld, bodyguard Sebastian, and model companion Baptiste Giabiconi take in St. Tropez.

Bouquet thrown at Italian wedding causes plane to crash.

Milwaukee's downtown post office removes historical Gay Pride exhibit after four hours: "Letter carrier Dale J. Schuster resigned last week from his position as chairman of the post office diversity team. Postal
rules say he can't talk to the media, but in an e-mail to [Milwaukee Lesbian Gay Bisexual Transgender Community Center director Maggi] Cage he said, 'In light of the controversy over the pride month display being taken
down, I had no other recourse than to resign. I believe it is important
that everybody is treated with dignity and respect, and that nobody
should feel excluded.'"

Daylight floods plane as hole opens in plane ceiling on Nashville-Baltimore Southwest Airlines flight.

Dick Cheney's secret CIA assassination program confirmed.

Awkward: Obama's teleprompter crashes to ground.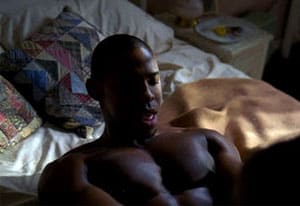 Mehcad Brooks lets it all hang out on True Blood (nsfw).

Equality Utah names Brandie Balken interim director.

Amnesty International condemns adoption of homophobic legislation in Lithuania: "The law classifies public information about homosexuality and
bisexuality alongside material that portrays physical or psychological
violence and the display of dead or mutilated bodies. Also prohibited
is material that 'encourages gambling, encourages and suggests
participation in the games of chance, lotteries and other games that
imply easy win' or 'promotes bad eating, sanitary and physical
passivity habits'."