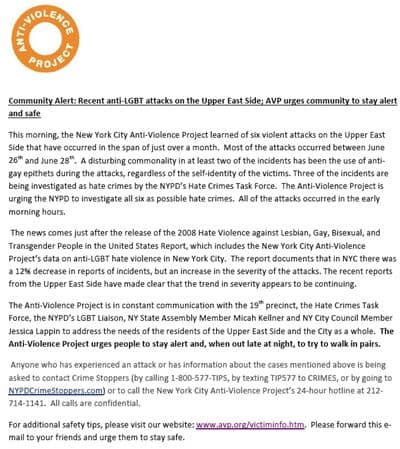 The NYC Anti-Violence Project has issued a community alert now that the New York City Police Department's Hate Crimes Bureau thinks several recent anti-gay attacks on the Upper East Side might have come at the hands of the same assailants.
In addition to
Joseph Holladay, brutally beaten
and robbed, Police Commissioner Ray Kelly now states, "There was an incident in Carl Shurz Park that we believe he [sic] may be associated with two other events—one that happened Saturday morning, the other happened Sunday morning. All of these events happened on the Upper East Side, the 19th precinct."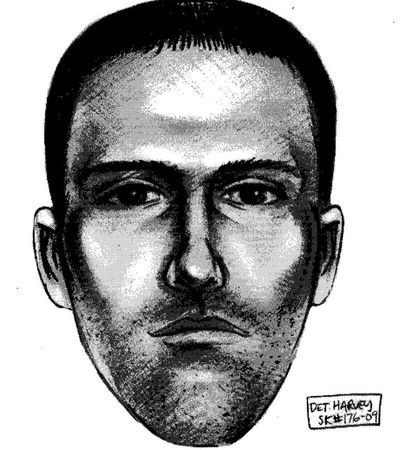 According to NY1, police are investigating whether as many as six such similar crimes might be connected.
A sketch
of one suspect has been released. He is identified as being "between 20 to 22 years old, about six feet tall, and 170 pounds."