STUDY: Gay men in Africa ignored with regard to AIDS.

San Diego: Mass kiss-in planned for Wednesday night at Mormon Temple.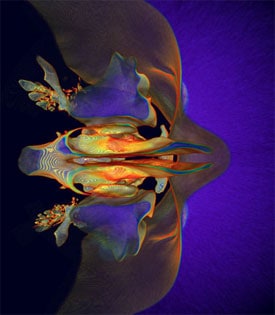 Radiologist turns CT scans into psychedelic art.

Worst ending to a movie ever, or the best?

The Awl talks to Michael K of Dlisted.

Former Senator Bob Packwood voices support for Employment Non-Disrimination Act (ENDA): "After three decades, isn't it time we conclude this chapter by ending
this discrimination and urge Congress to make all workplaces equally
accepting of Americans who are gay, lesbian, bisexual or transgender?
It's never too late to do the right thing."

Channing Tatum does shirtless Dirty Dancing parody.

Homophobic ministry planning to bring Jesus to Charlotte, North Carolina Pride this weekend on July 25. And not in a good way.

Victory Fund endorses 12 new candidates from across the nation.

Britney Spears converting to Judaism?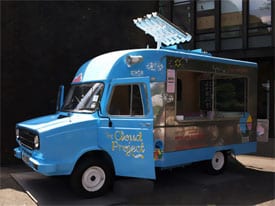 Theoretical cloud project would make ice cream fall like snow.

Matt Damon looking fine in NYC.

Jimmy Carter leaves Southern Baptist Church over church leadership's position on women: "It is simply self-defeating for any community to
discriminate against half its population. We need to challenge these
self-serving and outdated attitudes and practices…"

Chexydecimal remembers poet Hart Crane on what would have been his 110th birthday.

Simon Rex series gets a trailer.

When Harry met Ron.

Hugo Boss model Joshua Walter arrested for crime spree.

Indian man murders father's gay lover: "Upset over his father's gay relationship, son of deputy chief medical officer Dr Krishna Dev Raj Srivastava, allegedly murdered the
38-year-old partner of his father. The incident was reported from Pashupatinagar area under the Naubasta police station late on Sunday night."

Protect Marriage Washington using paid signature gatherers: $1 per signature.

Five seconds: yes it really is a tease.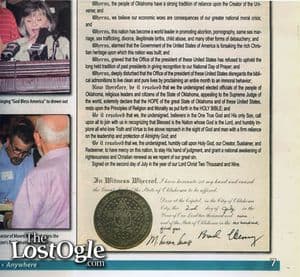 Baptist Messenger newspaper forges signatures of Governor Henry and Secretary of State Savage to make it look like they support Rep. Sally Kern's nutty 'Proclamation for Morality'.

Former Miss California Carrie Prejean gets a book deal: "Carrie Prejean will publish a memoir called Still Standing.
Conservative book house Regnery Publishing said Monday that it will
release the book. Prejean believes her crown was taken because she said
she opposed gay marriage…. Prejean was replaced by the Miss
California pageant's first runner-up, Tami Farrell. Farrell has also
said she believes marriage should be between a man and a woman."

UK Christian doctor removed from Northamptonshire County Council over views on gay adoption: "The paediatrician had asked to be allowed to abstain from voting in cases involving same-sex couples. But that led to her being barred from the panel altogether. The married mother of one said she had been 'made to pay for being honest and upholding my personal integrity. I don't feel that placing children for adoption with same-sex couples
is the best place for them,' said the 50-year-old doctor."