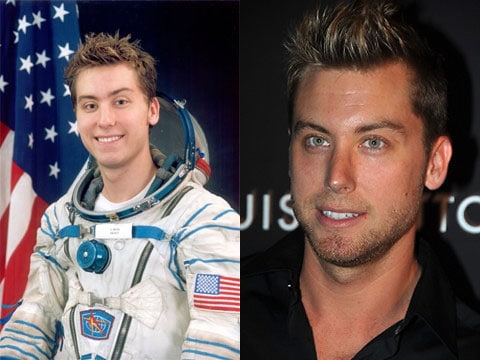 As I mentioned earlier, this week is the 40th anniversary of the Apollo moon mission. Monday night, Louis Vuitton held an event marking it (but really to flaunt its new ad featuring astronauts Buzz Aldrin, Jim Lovell and Sally Ride and trot out a new trunk).
Lance Bass, who made an unsuccessful attempt to launch into space on a Russian rocket in 2002 (after financial backers pulled out) told the NYDN he'd like to complete his mission: "I'm a trained astronaut, and it's my time to go."
No doubt Virgin Galactic is looking for passengers. Louis Vuitton's astronaut ad, below.