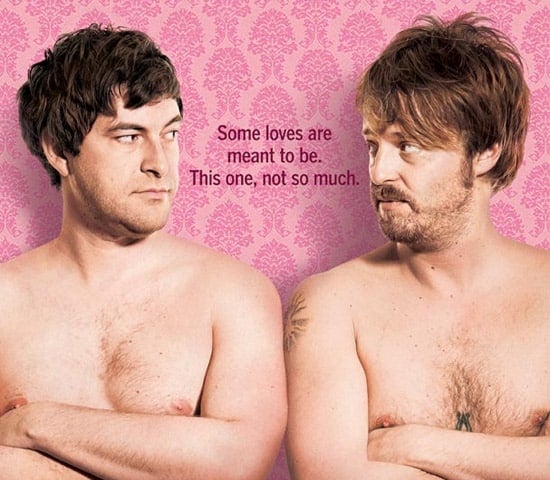 NATHANIEL ROGERS
Nathaniel Rogers would live inside a movie theater but for the poor internet reception. He blogs daily at the Film Experience.
Now Playing
When it rains, it pours. After months of gay-free movies, this weekend is curiously homo-saturated: Outfest began in Los Angeles, QFest began in Philadelphia and at least three of the week's new releases are touched by the gay.  I Love You, Beth Cooper, a new high school "comedy" — that's in quotes because it sure ain't funny — has a totally obnoxious running gag about whether or not the hero's best friend is gay. And the weekend has two highly discussable homo-adjacent movies. The big wide hyped release is of course Brüno, Sacha Baron Cohen's satire of homophobia or Sacha Baron Cohen's gay minstrel act depending on where your sense of humor lies. Brüno's gotten a lot of play here at Towleroad, with presumably more to come. Also worthy of discussion is the micro-indie Humpday, the story of straight best friends who decide to have sex for an "art project".
MORE after the jump
The art project in question is "Hump Fest", an annual amateur porn contest with delusions (?) of artistry. Ben (Mark Duplass) and Andrew (Joshua Leonard), old college friends, end up stoned at a rather bohemian party early in the film. Under the influence and giddy from their reunion (they were once close but haven't seen each other in many years), they dare each other into a commitment to have sex on camera. The rest of the movie details the countdown to this event and how it affects their friendship and Ben's marriage. Humpday's homo-squirmishness (both men are straight) fortunately avoids the typical homophobic pandering most movies lean toward when grazing the subject of gay sex or love and the movie is often quite funny. Not everyone who gives the movie a chance will be satisfied by the anti-climactic wrap-up, but the movies strength is in its ambiguity and the accumulation of details. This juvenile sexual dare illuminates everything from male friendship and rivalry to lifestyle and identity choices (not simply gay or straight, the movie is more expansive than that) and the capacity and limits of intimacy in friendship and marriage. Good movie. Here's the trailer.
Bonus Scenes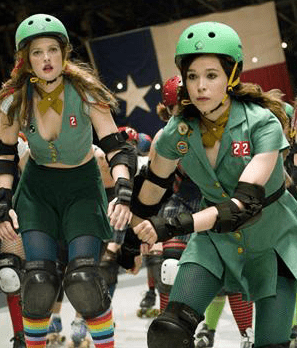 It's the first photo from Drew Barrymore's directorial debut, a roller derby comedy called Whip It! . Ellen Page (Juno) is the lead but the supporting cast includes fantastic faces like Kristen Wiig, Marcia Gay Harden, Eve and Juliette Lewis playing characters with names like "Malice in Wonderland", "Dinah Might" and "Smashley Simpson" (the latter is Drew's character. Love the rainbow socks, Drew). We hope it's as fun as it sounds.

Hmmm. What would Oprah Winfrey's Netflix queue look like?

A "conversation" between Megan Fox and Cate Blanchett.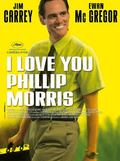 Is this new poster for the Jim Carrey / Ewan McGregor prison romance I Love You Philip Morris, hiding its gay content? Stale Popcorn thinks so even if "…the yellow is a bit fruity"

Out actor Tom Lenk ("Andrew" from Buffy the Vampire Slayer), whose next film role is in Joss Whedon's horror flick Cabin in the Woods, did a hilarious "Last Minute Show" at Don't Tell Mama's in NYC last night. He kicked things off singing Britney's "Gimme More" (here's the same number from an earlier show) and got big laughs reading from men seeking men ads and recounting a failed relationship with a young Buffy fan. The humor leaned heavily towards the self-deprecating.