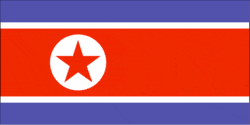 North Korea, until now content to threaten to blow up the United States and recklessly test missiles, might be moving into a more aggressive phase. According to South Korean intelligence, "North Korea or pro-Pyongyang forces" are behind cyber attacks that knocked out American and South Korean government sites. China is also a suspect.
Affected sites include those at the Treasury Department, Secret Service, Federal Trade Commision and Transportation Department, and all the issues occurred over the long holiday weekend. A good time to test one's abilities, when one's opponent is watching fireworks and eating barbecue.
The attack's effects lasted for days, indicating remarkably sophisticated hacking.