Former VP Dick Cheney and Senator John McCain were asked about investigations into torture on FOX News Sunday and Face the Nation, respectively. One feels our use of torture was helpful in keeping the country safe, the other feels it hurt America's image in the world.
The investigations "offend the hell" out of Cheney because he knows they just further expose him for the crook he is.
Watch the clips, plus a special debate from The Onion, AFTER THE JUMP…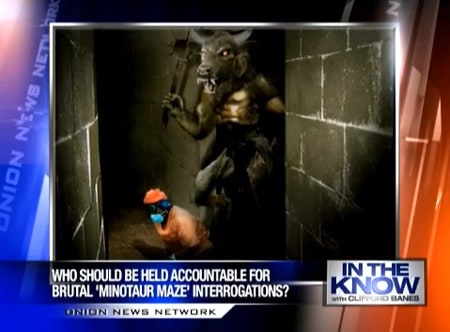 And a special report from the Onion:

Is Using A Minotaur To Gore Detainees A Form Of Torture?
(via americablog)