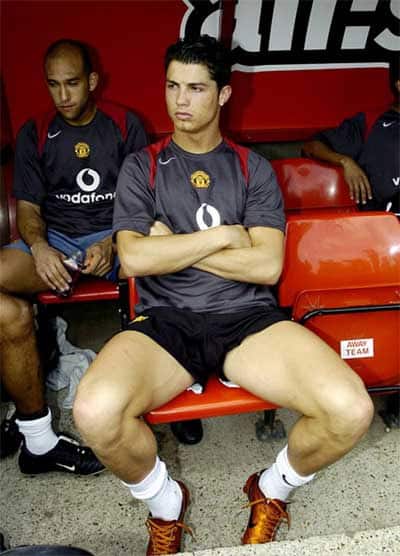 Cristiano Ronaldo's thighs and calves have been insured by Real Madrid for $144 million:
"Real Madrid is attempting to protect themselves in case Cristiano, 24,
ever gets seriously injured during a soccer match, according to Spanish
newspaper El Mundo. While the sum may sound extravagant, the amount realistically quantifies Cristiano's dollar value to Real Madrid in terms of market and monetary income. In June, Real Madrid shelled out a stunning $131 million transfer fee to acquire the Portuguese international winger from Manchester United. That amount (which was only the transfer fee) does not include Cristiano's lofty salary of over $18.7 million a year.
The insuring of Ronaldo's legendary pins comes shortly after Czech footballer Zdenek Grygera delivered a vicious kick to Cristiano's leg near the knee during a recent friendly."