Activists demand British government apologize for treatment of mathematician Alan Turing.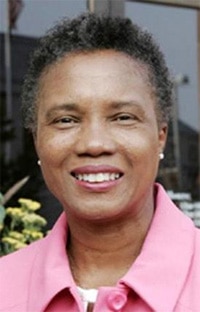 Cambridge mayor Denise Simmons to marry longtime partner Mattie Hayes on August 30: "The wedding will take place at the historic St. Bartholomew's Episcopal
Church, which has predominantly been serving Cambridge's
African-American community for over 100 years, and is presided over by
the Rev. Leslie K. Sterling. The wedding ceremony shall be conducted by
Rev. Irene Monroe."

Lady Gaga wants to be a fangbanger.

Another lawsuit: Oklahama couple's challenge to DOMA resurfaces.

Project Runway pulls highest ratings in bow on Lifetime.

Onion: Obama bipolar.

Tim Gill talks money and activism: "The Gill Foundation won't last forever, and it was never designed to. 
Its mission in life is to spend down the assets in my lifetime.  How
soon that happens has less to do with the economy and more to do with
the opportunities that arise in a given year.  Spending may very well
go up and shorten its duration.  But there should be some other gay
entrepreneur that replaces me over time."

A look inside John Mayer's apartment.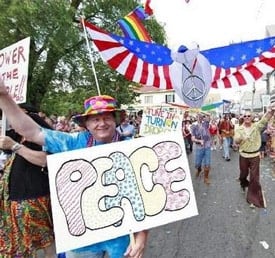 Provincetown holds annual Carnival parade.


Dan Savage taping Savage Love HBO pilot on August 27: you can get tickets by clicking here.

As adoption rights for gay couples are proposed in New Zealand, the nation is divided.

Benicio del Toro is in a hairy situation.

Alycia Lane, the Philadelphia news anchor known for calling a female NYPD officer a "fucking dyke bitch", has been hired by L.A.'s NBC affiliate.

NYCLU files suit against school for failing to protect student: "In a statement on its website, the NYCLU says the harassment started
for the student when he was in seventh grade. They say he was harassed
by other students because he is gay, dyes his hair, and wears eye
makeup. The NYCLU says the fourteen-year-old was regularly pushed and
had things thrown at him. At least one teacher allegedly told him he
should be ashamed of himself for being gay."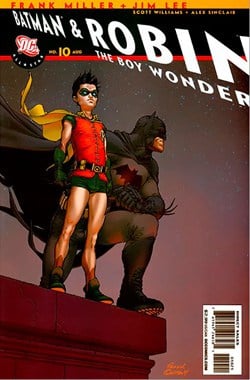 The Moment talks to book cover designer Chip Kidd about comics.

The next Brazilian Idol may be a transsexual.

Gay resident of Sault Ste. Marie in Canada gets called "faggot" by passersby once every two months.

Jason Mraz's "I'm Yours" smashes billboard record: "At 70 weeks, it's now the longest-running song on the Hot 100 chart in Billboard's 51-year history."

For gay homeless youth in Toronto, street is the only option: "If there had been an acceptable shelter when I was 16, I would have
run earlier. But there wasn't. So I lived with it. It was horrible."

Gay youth retreat opens in Saskatchewan: "Camp Fyrefly is aimed at helping young people cope as they develop
their identities during the challenging times of adolescence and young
adulthood."

Ultra orthodox Jewish website: arrest managers of Tel Aviv gay center for running "club of perversion". Haredi writer: "These perverts take everything out into the street,
into the public domain. A child, religious or secular, doesn't need to
know they exist. [Homosexuals]
are worse than beasts, at least a beast knows it's [homosexuality]
wrong, or not natural.[The managers of the gay center] should be forced to face a firing squad."