Will the schism that occurred in the Episcopal Church over its decisions regarding gay clergy be repeated in the Evangelical Lutheran Church of America (ELCA) as a result of Friday's vote to allow gays and lesbians in committed relationships to serve as rostered leaders?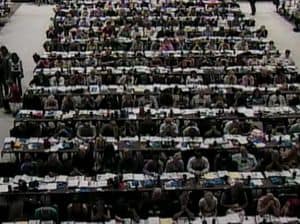 It looks as if that may be happening:
"Golden light filtered through the stained-glass windows of Holy Trinity Lutheran Church [in Chicago] on Sunday, illuminating a congregation on its feet.
Everyone in the pews of the Wrigleyville church stood, some with tears in their eyes, applauding the Evangelical Lutheran Church in America's recent decision to allow gay men and women in committed relationships to serve as leaders. 'It's a good day to be a Lutheran,' said Patrice Macken, a member of Holy Trinity for six years. 'I feel like it's a long overdue decision … it's just a human-rights issue.'
Meanwhile, at St. Mark Lutheran Church in Lindenhurst, Rev. Bill Shields opened worship with a cry of anguish. 'Dear Father, we come to you with heavy hearts because our church is in turmoil,' he prayed."
Meanwhile, in Wausau, Wisconsin: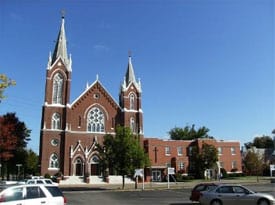 "At least two Wausau-area pastors think their church leaders made the right decision when they lifted a ban that prohibited sexually active gay and lesbian people from serving as ministers in the Evangelical Lutheran Church in America…The two Wausau pastors called the decision a necessary step as the Lutheran faith evolves in today's society. 'Jesus forbid divorce, yet we let divorced people into our church,' said The Rev. Gary Froseth, the senior pastor at St. Stephen Lutheran Church. 'If you're in a public, lifelong relationship, that should qualify you to be a pastor for a church.'"
And in Charleston, West Virginia: "A local congregation could break away from the Evangelical Lutheran Church of America, which voted Friday to allow sexually active, monogamous gays and lesbians to serve as clergy…Mahan predicts a majority of his congregation will want to leave the ELCA. 'I can't believe the church I loved and served for 40 years can condone what God condemns,' Mahan said after the vote to allow gay clergy."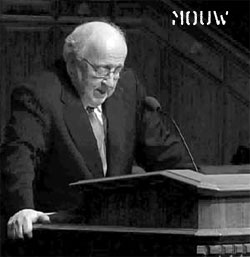 The move by Lutherans has others wondering what will happen with other mainline denominations: "The Presbyterian Church (USA) has inched closer to joining the
Episcopalians and Lutherans, but the latest effort to undo a policy
requiring chastity of gay clergy was defeated this year. The
nation's largest mainline denomination, the United Methodist Church,
has moved in the opposite direction, hardening its opposition to
non-celibate gay clergy…The ELCA's move is especially jarring and significant because 'it is
viewed by all of us as one of the more Reformation-rooted, broadly
orthodox denominations' and takes its theology seriously, said Richard
Mouw, president of the multi-denominational and evangelical Fuller
Theological Seminary in Pasadena, Calif. 'It's a huge, huge
departure for a church like that,' said Mouw, who has urged fellow
conservatives in the Presbyterian Church (USA) to stay in the fold
despite concerns about a leftward shifts on sexuality. He said
one possible outcome is a 'new ecumenical dialogue on the right'
uniting beleaguered conservatives from various denominations — though
not under the banner of a new one."