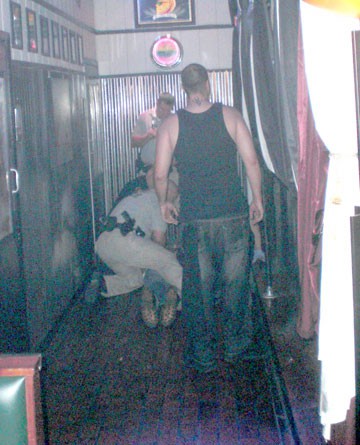 The hammer has come down on seven officials involved in the late June raid on the Rainbow Lounge gay nightclub in Fort Worth, Texas which left one man in the hospital with injuries. Three of the officials have been fired.
The AP reports: "The Texas Alcoholic Beverage
Commission says agent Christopher Aller and agent trainee Jason Chapman
were fired Friday. Both participated in the June 28 raid at the Rainbow
Lounge. Their supervisor, Sgt. Terry Parsons, wasn't at the bar that night but also was fired, effective Sept. 2. Two other commission officials also were disciplined. Fort Worth District Lt. Gene Anderson will be suspended without pay for three days and be on probation for six months. Capt. Robert "Charlie" Cloud received a written reprimand."