Anoka-Hennepin School District in Minnesota, the largest in the state, settled a complaint by the family of a high school junior who claimed he was being harassed over his perceived sexual orientation, the Star Tribune reports: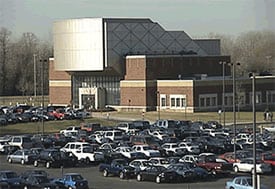 "The boy's 'fence swings both ways,' teacher Diane Cleveland
commented during a class in the 2007-2008 school year, according to an
investigation by the Minnesota Department of Human Rights. When the boy wrote a report on Ben Franklin, Cleveland allegedly
said before the entire class that the boy had a 'thing for older men.'
Another teacher, Walter Filson, said in front of other students that
the boy 'enjoys wearing women's clothes.' When the boy decided to
report on Abraham Lincoln, Filson allegedly said, 'Since you like your
men older …' the Human Rights report said."
The incident occurred at District 11's Secondary Technical Education Program (STEP) on the Anoka Technical College campus.The school district agreed to pay the family $25,000.