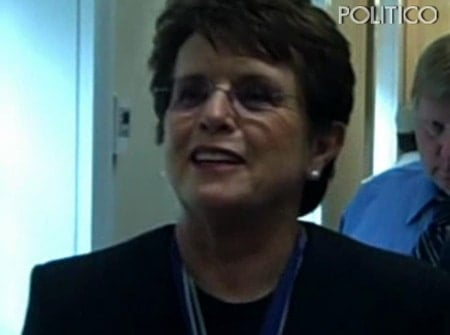 Politico caught up with Billie Jean King after yesterday's Presidential Medal of Freedom ceremony and she noted that the White House got some of her stats wrong. 
Said King: "They didn't get any of my facts right. Did you see all the – how many titles I won? I was cracking up. Not even in the ballpark…I thought it was adorable. Who cares? ..Well the Grand Slam's at 39 not at 12. That's not what's important…Like, just move on, get off the tennis stuff. Tennis was a platform."
Watch, AFTER THE JUMP…
King has won 12 Grand Slam singles titles, 16 Grand Slam women's doubles titles, and 11 Grand Slam mixed doubles titles.