Lesbian couple in Swaziland bids to become country's first same-sex marriage.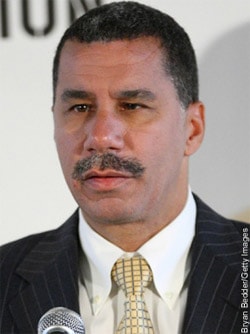 NY Governor David Paterson shaves his beard.

La Toya Jackson makes video she promised not to make because she just can't help herself.

"Marriage Minutemen" form in New Jersey to oppose marriage equality: "We want to stop any redefinition of marriage that happens
without a public vote."

Is this what life without Britney does to a man???

America's first black lesbian mayor, Denise Simmons of Cambridge, Massachusetts, marries her partner Mattie Hayes.

Big Gay Ice Cream Truck a finalist in NYC's Vendy "street food" Awards.

Harrah's Atlantic City casinos in bid to draw gay and lesbian tourists: "Harrah's has been catering to gay and lesbian travelers at its
Las Vegas casinos for a few years, but will launch a similar
campaign in the country's second-largest gambling market with an 'Out in Atlantic City' weekend of partying Sept. 25-27. The event,
expected to draw more than 1,000 people, will bring some of the
best-known names in the gay and lesbian entertainment scene to the
Harrah's casinos."

Quadriplegic sails around Britain solo.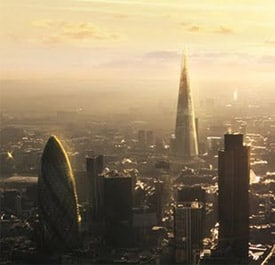 Renzo Piano's "Shard" to dominate London skyline: "Construction
has begun on the Shard, a skyscraper that will be the tallest building
in Western Europe and will provide amazing views of London…inspired by
towering church spires and the masts of ships that once anchored on the
Thames."

Thousands call for Turing apology in Britain.

Possible arson investigated at Stereo nightclub in Montreal.

Sex club planned for historic hotel in Gloucester, UK.

Truman Capote signed one of his books…to Harry Potter: "Howard Rose of Brier Rose Books in Teaneck, N.J., is selling a first-edition copy of Truman Capote's 1967 book The Thanksgiving Visitor, autographed by the author in January 1978 'for Harry Potter with gratitude.'"

Cranberries to reunite.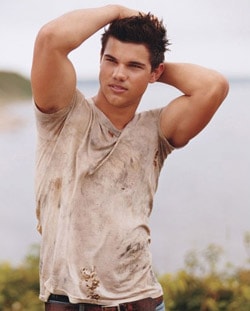 Bruce Weber points his lens at Twilight's Taylor Lautner.

And that other vamp, Robert Pattinson, does Premiere.

Gay Big Brother contestant Kevin finally wins Head of Household competition, reads letter from partner of nine years.

Maine governor Baldacci to appear at marriage equality fundraiser.

Full slate of LGBT candidates vie for NYC City Council seats.

Transgender teen in Vermont makes plea for genderless bathrooms: "Kyle Giard-Chase, 16, asked the Vermont Human
Rights Commission on Thursday to endorse the effort. He said that
before he came out last year as transgendered, he was a three-sport
athlete and the co-captain of the field hockey team, a girls' sport, at
South Burlington High School. At an away game, he said he was verbally
harassed and threatened by the members of the host school's football
team for using the girls' restroom. 'The harassment only stopped when I was reduced to tears and told them I was in fact a female,' said Kyle, now a senior."