The editors of Modern Tonic present a weekly music update here on Towleroad. The rest of the week, they scan the pop-culture landscape for movie, TV, book and Web recommendations in their daily email.

ARTISTS TO WATCH:
Seattle-born, L.A.-based Alison Sudol — who performs as A Fine Frenzy — can rock an audience with just her voice, a piano and her sparkly, eccentric personality. Pegged as an ethereal singer-songwriter with her debut One Cell In the Sea
, she'll surprise and delight fans by getting a little wilder on her follow-up, Bomb in a Birdcage. "New Heights" grafts a languid Coldplay-esque piano run to atmospheric dream pop. The hand-clapping groove of "Electric Twist" is a pep rally in a pop song. And the first single, "Blow Away" — with strange electro keyboards brushing against countrified strumming — rushes to a trilling chorus as goofy as its video (check out Sudol in giant angel wings traipsing around a farmyard). Bomb in a Birdcage will be available September 8.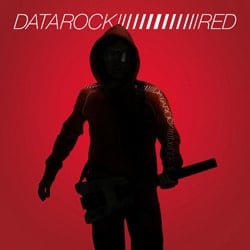 Datarock's sophomore release Red (out today) is a non-stop New Wave reverie that cribs from the past while keeping a sharp eye on the future. From the mash note that makes future disco of Talking Heads lyrics in "True Stories" (FREE DOWNLOAD HERE) to the jumpiest love song ever written for John Hughes' muse Molly Ringwald called — what else? — "Molly," the Norwegian duo of Fredrik Saroea and Ketil Mosnes rarely let you catch your breath. Maybe that's why they wear the red tracksuits that gave this manic album its title — they're too busy rushing from one hyped-up highlight to the next. Big beats, jagged guitars, gushing synths, robotic Human League-like vocals that give way to melodic choruses: This is Datarock music.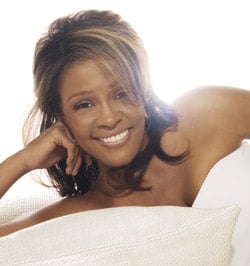 The greatest vocalist of the '80s finally gets to scream more than "Bobby! Bobby!" Whitney Houston's just-out comeback bid, I Look to You, is a contemporary R&B apotheosis. She gets a hot s**t opening track from Alicia Keys and Swizz Beats, "Million Dollar Bill"; a club-banging triumph produced by Danja called "Nothin' But Love"; and a Diane Warren-penned ballad that's as close as she gets to straight-on detailing her lost decade, "I Didn't Know My Own Strength." She's lost some of her upper range, but it's not Whitney's voice that's more mature. The showboating ballads are kept in check, she invests the feel-good dance numbers we've always loved best with true emotional grit, and reaffirms her status as a contemporary pop phenomenon.

MUSIC NEWS: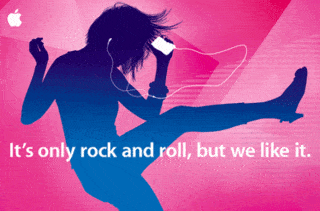 Apple has officially announced a music-related press event for Wednesday September 9 in San Francisco. This is typically the time of
year when the company announces iPod, iPod Touch and
nano refreshes. Additionally, Internet speculation abounds about the possible unveiling of iTunes 9 and the addition of the Beatles catalog to the iTunes store, as well as iPod cameras. Another wild card: Will this year's event mark the public reappearance of Steve Jobs?

Destiny's Child still owe their record label one more album. According to Michelle Williams, the three members will return to the studio following the end of Beyoncé's current tour.

David Gray talks about his forthcoming studio album and its closing track, "Full Steam Ahead," a duet with Annie Lennox.

VH1's Behind The Music returns this month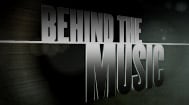 with new episodes, Pink (September 17) and Bobby Brown (September 24) among them.

Big in Japan: The conundrum of artists who are famous abroad but little-known in their home countries.

The xx Factor: Hotly-tipped band The xx has announced fall U.S. tour dates, in support of their moody and intimate debut xx, playing with Friendly Fires.
Alt-rockers in a rut should do like Brooklyn's nerd duo They Might Be Giants and pop out a kids' album every once in a while. Here Comes Science — the follow-up to their wildly successful Here Come the ABCs
and Here Come the 123s
— makes learning as fun as when "Conjunction Junction" was stuck in our still-growing cranium.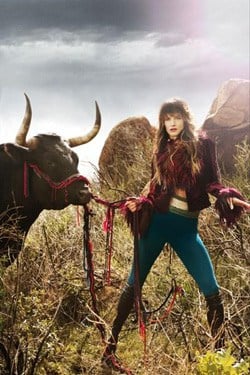 Though we're excited about her upcoming turn in the roller derby epic Whip It, there's no denying Juliette Lewis's rock star cred on Terra Incognita, where she finally merges her love of PJ Harvey and Courtney Love into her own crunchy vision.
San Francisco's Brandi Shearer has our best-titled new release. Love Don't Make You Juliet is a deep trip through a dark labyrinth of wicked love. With her jazz-heavy inflections, she's your expert guide to the other side of paradise.
Also released:  Drive-by Truckers — The Fine Print: A Collection of Oddities and Rarities 2003-2008; Susanna & the Magical Orchestra — 3; and imports from Noah and the Whale — The First Days of Spring, Just Jack — All Night Cinema, and Kate Walsh — Light & Dark.
The Juan MacLean: "Happy House"
NY electro duo gets its giddy groove on in "Happy House," with a clip that starts like an abstract performance before it takes off into space with a white-clad dance troupe.
Marié Digby: "Feel"
From her forthcoming Breathing Underwater, the petite Digby is swallowed up by Tokyo's soulless rush of humanity while she rails against the isolation of modern life on the first single.
Amanda Blank: "Might Like You Better" (Audio NSFW)
Dancing amongst silver balloons, the Philadelphia MC updates the lyrical hook from Romeo Void's "Never Say Never" for the age of the hip-hop hook-up. From her debut, I Love You.
Alex Roots: "Don't Stop Looking"
Perky blonde coos baby-talk before hiccupping like Lene Lovich into this jumpy tune and posing in front of tableaux made from giant balloons: orange mouth, cheeseburger-and-fries, her own name in silver mylar.