This sounds hellish: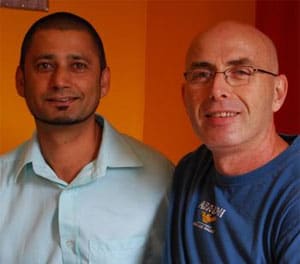 "Rocky Sharma and Stephen Macleod, who have been together for 10 years,
were stopped upon arrival in Dubai on Aug 2, where they planned to
spend the day before returning to Toronto from a vacation in India. Macleod had a bottle of the prescription arthritis medication Celebrex
in his suitcase. They were told Celebrex is a controlled substance in
UAE and, even though they did not present themselves to border
officials as a couple, both partners were detained. 'I think they thought we were gay and we would have some party drugs
with us,' says Sharma, who is now safely back at home with his partner. 'They were definitely targeting people who are young, from the western
world and nicely dressed, like they are going to party.'"
Sharma and Macleod were not given an opportunity to contact a lawyer or the Canadian embassy (which they managed to do before their phone was confiscated), slept on the floor in a filthy prison cell and ate rice, were kept separate with no communication except through a case worker from the Canadian consulate, and were held an additional 11 days after being declared innocent.