Kanye West put an ALL CAPS apology on his blog just hours after stealing Taylor Swift's moment at the VMA's last night, and then leaving the venue to watch the show "at [his] crib."
Kanye was told to leave the show by MTV.
The apology appears to have been removed from his site, but here it is: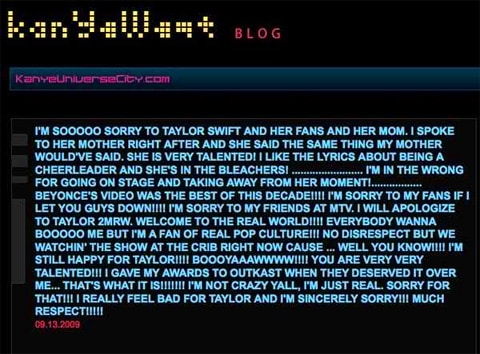 Lame! At least Kanye got schooled in some real class thanks to Beyoncé, who called Taylor Swift out from backstage to use her acceptance speech time when "Single Ladies" won for Video of the Year.
Watch, AFTER THE JUMP…