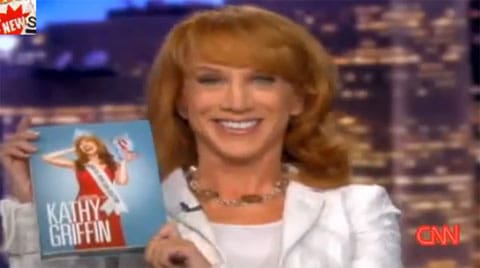 Campbell Brown interviewed Kathy Griffin yesterday about her new book, Official Book Club Selection. In addition to speaking candidly about her pedophile, crack addicted brother who died in her mother's arms, and her family, they also discussed Obama's speech to schoolchildren, Levi Johnston, women in entertainment, Arnold Schwarzenegger, Michelle Obama's arms, Oprah, and her own botched liposuction (photo, after the jump).
Watch it, AFTER THE JUMP…
In related news, our friends and occiasional correspondents Josh & Josh paid a visit to Griffin's reading in Tribeca last night and found 1,000 fans waiting.
Ouch: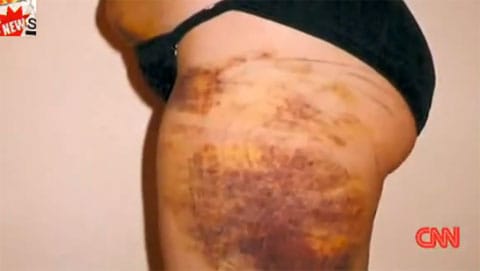 Interview: