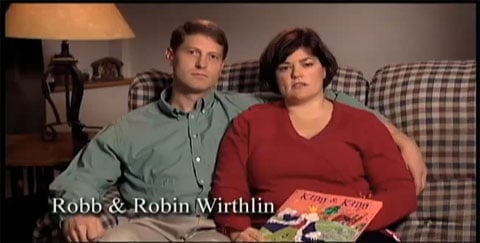 Remember this couple? You should. They were featured in an ad scaring California voters into passing Prop 8 by telling them the lie that children would forced to learn about homosexuality in schools if the measure was passed.
They're back. This time in an ad scaring Maine voters into voting 'Yes on 1' by telling the same lie, using the same footage.
Watch BOTH ads, AFTER THE JUMP…
Schubert Flint, the consultants behind Prop 8 in California, are also behind these ads. Surprise.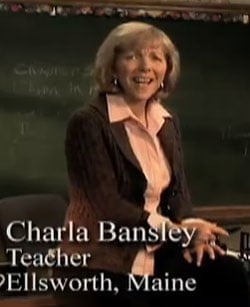 But here's some info (via Good As You) on the "teacher" in the new Maine ad:
"They are using Charla Bansley in the 'teacher' role, making it sound as if she's just some layperson. In truth, Ms. Bansley is the state director of the Concerned Women For America of Maine, and has appeared onstage at many Stand For Marriage Maine rallies. She has made her interest clear time and time again.And while she is a teacher, she doesn't teach at a public institution. She teaches at Calvary Chapel Christian School. A Christian school where she is already freely stifling pro-gay speech, at least according to one of her very own students. To identify Ms. Bansley as merely a 'teacher' is like simply calling Barack Obama a CEO of an important entity.In truth, Ms. Bansley is one of Stand For Marriage Maine's own (paid?) staffers who is motivated almost exclusively by her faith."
Good As You has a recording of Bansley at a Stand for Marriage Maine rally, revealing herself as the co-founder of the Maine Marriage Alliance.
Watch BOTH ads, AFTER THE JUMP…
Here's the Maine ad:
And here's the Prop 8 ad:
Visit Protect Maine Equality here if you're interested in helping them out. I hope they've got something up their sleeves to fight this crap.