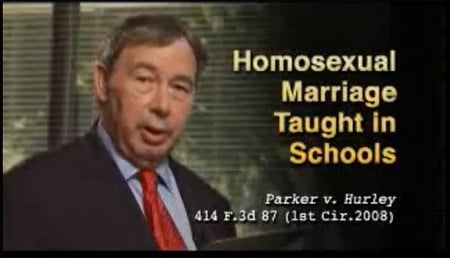 It's dry.
The anti-equality group Stand for Marriage Maine has unveiled its first dud of an ad featuring a legal expert who donated heavily to Marilyn Musgrave and Sam Brownback, and submitted testimony in favor of the Federal Marriage Amendment, according to Jeremy at Good As You, who has done a great job of dissecting it.
Of course it brings up the old scare chestnut that the children will be indoctrinated in schools.
See what you can do to help fight these people HERE.
Watch, AFTER THE JUMP...