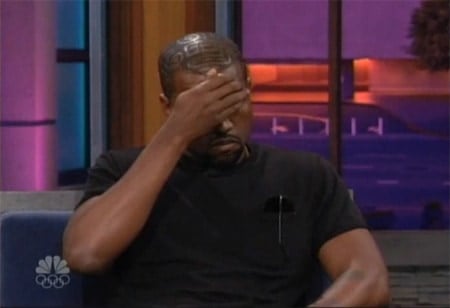 Kanye West took a moment on Jay Leno's show to apologize for his VMA outburst. talks to the singer like he's a ten-year-old child. Maybe he is. Kanye says he's going to take some time off to analyze how he's "gonna make it through the rest of this life."
How about stopping chugging Cognac on the red carpet as a first step?
Even Obama thinks he's a jackass, according to ABC News:
ABC explained the above tweet to Politico:
"In the process of reporting on remarks by President Obama that weremade during a CNBC interview, ABC News employees prematurely tweeted aportion of those remarks that turned out to be from an off-the-recordportion of the interview. This was done before our editorial processhad been completed. That was wrong. We apologize to the White House andCNBC and are taking steps to ensure that it will not happen again."
Watch Kanye's apology, AFTER THE JUMP…