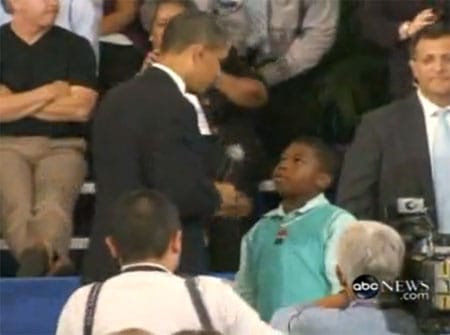 Yesterday, at a New Orleans town hall, a fourth grader asked Obama, "Why do people hate you? They're supposed to love you. And God is love."
Replied Obama: "First of all, I did get elected president, so not everybodyhates me. What is true is if you werewatching TV lately, it seems like everybody's just getting mad all thetime. And I — you know, I think that you've got to take it with agrain of salt. Some of it is just what's called politics where, youknow, once one party wins, then the other party kind of gets — feelslike it needs to poke you a little bit to keep you on your toes."
Elsewhere, Glenn Beck put some Vicks under his eyes and got weepy and nostalgic for the good old days — lost America (back when, you know, Black guys were just football players and not the President).

Watch, AFTER THE JUMP…