Here Media chairman Stephen Jarchow on Gay.com purchase and expanding "empire": "As the result of
this deal, we have become a unique company that straddles traditional
distribution and digital distribution. We own pretty much the entire media for the gay
marketing space."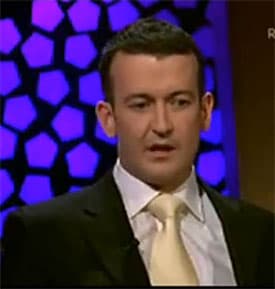 Irish hurler Donal Óg Cusack gives his first public interview since coming out.

Michael Jackson wears Tom Ford cologne and speaks to LaToya from beyond the grave.

Matt Foreman: TV ads not the answer in Maine.


Brad Pitt in motorcycle fender-bender.

Rep. Jared Polis holds LGBT town hall in Denver.

"All of us old junkies just turn into dowagers." Carrie Fisher gives a candid interview to Kevin Sessums at The Daily Beast.

NYT: Timing key in Olson-Boies Prop 8 challenge: "Mr. Olson's problem, then, is that he may reach the Supreme Court too
soon. Public support for same-sex marriage is gaining ground,
particularly among younger people. But a majority of Americans remains
opposed to the practice."

Charlize Theron kisses woman for $140,000 at San Francisco auction benefit.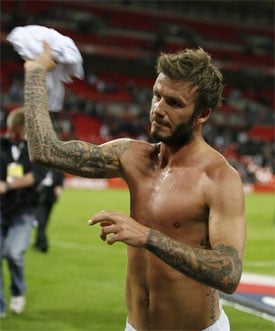 Beckham embracing the werewolf trend.


Diocese of South Carolina distances itself from Episcopal Church over gays and same-sex unions: "Eighty-seven clergy members voted to pass the resolution after a nearly
hour-long debate during a special convention in Mount Pleasant, Canon
Kendall Harmon said, with 17 voting no. The vote allows leaders of the
diocese to reduce its participation in the national church without
severing ties completely, as some dioceses and parishes have."

NYPD cars retrofitted with "rumble" technology.

Roadblocks to HPV vaccine for men continue…

Nude coffee maker Eric Williamson defends himself after incident: "I looked straight at the cops and said, 'You're telling me that none
of you guys have ever walked across your kitchen or run to the laundry
room to get some pants?' I was treated like an animal. If there was
something offensive, would not a knock on the door and heads-up
suffice?"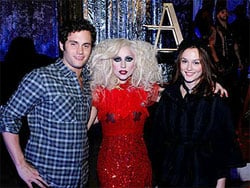 First look: Lady Gaga on Gossip Girl.

Male model fix: Andre Ziehe.

Food critic slammed by animal rights groups for shooting "inedible" baboon for sport: "Writing in yesterday's Sunday Times Style section, Gill said he was
driven by the urge to be a 'recreational primate killer' while on a
trip to Tanzania. 'I know perfectly well there is
absolutely no excuse for this,' he wrote. 'Baboon isn't good to eat, unless
you're a leopard. The feeble argument for cull and control is much the same as
for foxes: a veil of naughty fun.'"

Gay Iowa couples reflect on six months of marriage.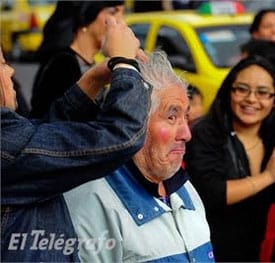 Transgender makeovers offered on busy Quito, Ecuador street.

College of William and Mary names transgender homecoming queen: "We figured it would be something different for the school to go
through, something that hasn't happened too often. I was
kind of surprised that I won because I knew the other girls running. I
know that they're really friendly; they're wonderful people, so I was
unsure."

Book: Magic Johnson blames Isiah Thomas for gay rumors.

Morrissey discharged from hospital following weekend stage collapse.

Washington man gets 18 months in prison for gay immigration fraud: "Steven Mahoney touted himself as an expert in immigration affairs and
ran Mahoney and Associates in Kent, which advised immigrants on how to
stay in the U.S. He pleaded guilty in April, acknowledging that between
1998 and 2007 he filed as many as 99 false immigration documents and
was paid between $1,000 and $4,000 for each."