Gay Detroit City Council candidate Charles Pugh under scrutiny after Detroit Free Press pulls endorsement because of foreclosure on condominium.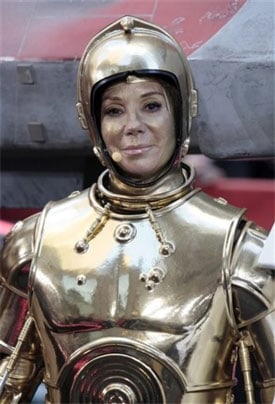 Kathie Lee Gifford as a gay droid for Halloween.

Watch: Britney Spears' new video for "3".

Homophobic bigot Randy Thomasson is urging his followers to call schools and school boards and force them to erase Harvey Milk Day from their curricula.

NYT looks at Annise Parker's race to be the mayor of Houston, Texas: "I always told voters the truth. There is an element of, 'Well, if she
will tell us the truth about her sexual orientation she will tell us
the truth about anything.'"

LOL: ChristWire on how the Golden Girls turned an entire generation of American boys gay.

WATCH: Brand new trailer for James Cameron's Avatar, starring Sam Worthington.

ICANN votes to liberalize country web domains:
"This means that in a few months, folks will finally be able to type
URLs in languages using non-Latin alphabets.
For instance, in China, websites will be able soon be in Chinese; in
the Middle East they might be in Arabic or Hebrew; in Greece in Greek
letters, Russia in Russian letters."

Pete Wentz got a tattoo of Cobra Starship's Gabe Saporta on his leg.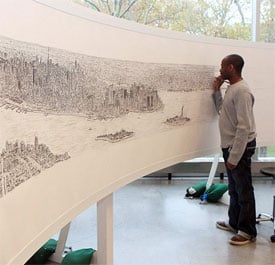 Autistic artist Stephen Wiltshire draws 18-foot mural of New York City from memory after 20 minute helicopter ride.

Body 2 Body: Malaysian queer anthology is first of its kind.

Rumer Willis to play a lesbian on 90210: "This isn't a fling. We're coming at this [relationship] from a genuine place and not going, 'Let's do a titillating story that will grab some promotion.' This is a real aspect of teenager life that's interesting…And there's been a real void in the 90210 universe in terms of gay and bisexual characters."

Indiewire looks at this year's gay Oscar hopes: "This year could also find as many as three best pictures helmed by gay
men. In addition to 'A Single Man,' there's Rob Marshall's 'Nine,' and
Lee Daniels' 'Precious: Based on the novel 'Push' by Sapphire,' the
latter of which also features a major gay character.  What I think is
really interesting here – and what speaks volumes to social systems in
behind-the-scenes Hollywood – is Lee Daniels's prospective nomination. 
If he gets nominated for best director, it would be much more
monumental because he is African-American than it would be because he
is openly gay."

Twilight's hunk wolf Alex Meraz takes it off.

First look: Cheyenne Jackson on 30 Rock.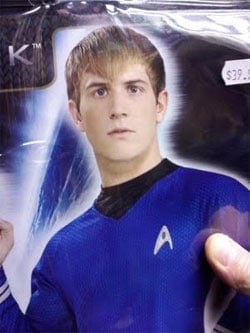 The Real World: Starship Enterprise.

Birmingham school board enacts LGBT-inclusive anti-bullying policy.

Virginia Attorney General Ken Cuccinelli: "My view is that homosexual acts, not homosexuality, but homosexual acts
are wrong. They're intrinsically wrong. And I think in a natural law
based country it's appropriate to have policies that reflect that. …
They don't comport with natural law. I happen to think that it
represents (to put it politely; I need my thesaurus to be polite)
behavior that is not healthy to an individual and in aggregate is not
healthy to society."

Ever want to hear from a Tired Old Queen who loves movies? Here's your chance.

True Life: MTV looking for athete coming out stories.

Esera Tuaolo on Larry Johnson's "faggot" slur: "What is also crippling to an athlete is hearing slurs like that thrown
around like it's just the thing to do. When you use (gay slurs) and you
use it in a negative term, it's the same as calling a woman a
(expletive). Or the same as calling an African-American the
(expletive). It's demeaning to another human being. And it's not right."