Rex Wockner: 8,000 volunteers working in Maine, and more needed…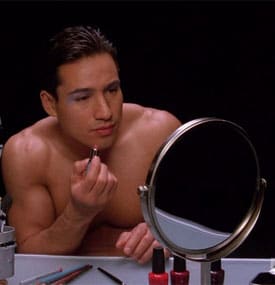 Mario tries to find the right shade.

Joe Jackson on the King of Pop: "He's worth more dead than he was alive."

Schwarzenegger says "fuck you" letter was a complete (8 billion to one) coincidence.

Damn: Elton John is spry.

Gay City News interviews Kirsten Gillibrand: "a new advocate emerges…"

32 LGBT organizations issue joint statement on hate crimes passage: "This week, we call upon lesbian, gay, bisexual and transgender people, families and allies to take this opportunity of increased media and public attention on hate crimes to educate co-workers, classmates, neighbors, family members and friends about our lives, and about why we need not only their friendship and love, but their vocal support for a more just and equal America for LGBT people."

WATCH: clip of Britney Spears' "3" music video.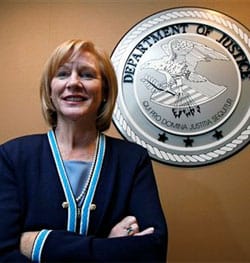 First openly gay U.S. Attorney Jenny Durkan begins work…

GLAAD board member dies on Atlantis vacation: "According to sources on board, Spencer Yu, a Los Angeles attorney,
suffered cardiac arrest October 21 while on the Royal Caribbean Mariner of the Seas, which
was chartered by Atlantis for a seven-day trip along the Mexican
Riviera. A medical team attempted to resuscitate Yu for 45 minutes
before he was taken to a Puerto Vallarta hospital, where he showed no
brain activity. Yu was later taken off of life support. "

How often do you hear of anyone being hunted down and killed by coyotes? This is terribly sad.

Inside Candis Cayne's closet.

The Keith Haring documentary Drawing the Line is broadcast on Ovation this weekend.

Perhaps the most profitable and overrated flick of all time.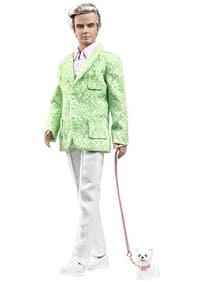 Introducing, the Barbie Palm Beach Sugar Daddy Ken Doll.

Argentina considers same-sex marriage: "'We can't expect social equality if the state is legitimizing
inequality,' said Maria Rachid, president of Argentina's Gay, Lesbian,
Bisexual and Transgender Federation. 'We now have the social and
political context necessary to change the law.' … Rachid said more than 20 lawmakers have signed on as supporters of
same-sex marriage, and they believe they have enough votes in committee
for a full vote in the lower house. It would then go to the Senate."

Arjan chats with Blake Lewis.

Boston gay bashing case to go to trial: "Darren Morgan, 46, and Howard Rice, 50, are charged with assault and battery, disorderly conduct and civil rights violations, said Conley. Both men will appear in Boston Municipal Court on Dec. 10.
The charges are the result of an incident on June 15, according to Boston police. Morgan and Rice were on Washington Street when the victims walked towards them from a bus stop, police said. The pair allegedly began to verbally abuse the two men, targeting them on the assumption they were gay, said police."