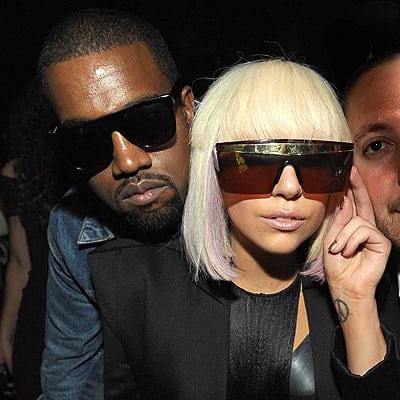 Kanye West and Lady Gaga's 'Fame Kills' tour has been canceled, MTV reports:
"Rumors about the tour's possible cancellation have been swirling for days, largely related to the negative publicity stemming from West's interruption of Taylor Swift's acceptance speech at the MTV Video Music Awards last month. The tour, which West abruptly announced during a television appearance in the spring and was scheduled to launch on November 10 in Phoenix, was oddly not confirmed by either of the artists' reps until mid-September."
TMZ reports: "…we're told his concert tour with Lady Gaga was scrapped because ticket sales sucked. And "sucked" happens to be a nicer version of the word we were told.And not only that — our insiders say another factor in the cancellation was West and Gaga's people were at each others throats like their last names were Gosselin.When it came down do it, we're told Gaga decided she'd be better off playing smaller venues … and far from the headache caused by Kanye's ever present drama."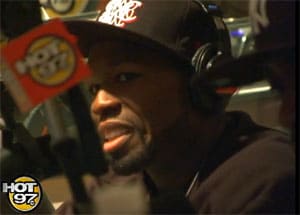 Rapper 50 Cent came under fire yesterday for remarks he made about the tour to radio host Angie Martinez in which he labeled it 'the gay tour', mocking Kanye for taking his CD to Ellen Degeneres because she has a gay audience.
Watch the interview, AFTER THE JUMP…
50 Cent later released a statement on his site: "During an interview with Angie Martinez yesterday, certain comments I made were taken entirely out of context. When I referred to the Lady Gaga tour as the "gay tour" I was basically repeating what I thought she had referred to the tour in the past. It was not my intention to offend anyone. I don't have a problem with anyone's lifestyle and have no issue with Lady Gaga, she makes great music."
In fact, Gaga did tell OUT magazine about an ultimatum she gave Kanye: "I just want to be clear before we decide to do this together:I'm gay. My music is gay. My show is gay. And I love that it's gay. And I love my gay fans and they're all going to be coming to our show. And it's going to remaingay."
Watch 50 Cent's interview, AFTER THE JUMP…