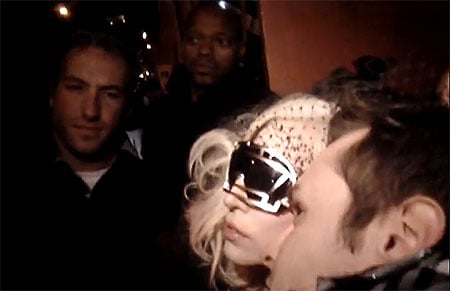 Lady Gaga has shot an upcoming episode of Gossip Girl, star Penn Badgley confirmed to MTV:
""Yeah, she's a part of the threesome — I'm kidding…She's not, but there is a threesome and there is Lady Gaga, so you gotta keep watching. I don't want to give away too much, but she will perform a little bit. And it is involved in my story line."
Gaga was seen leaving the set the other day, and made a gay fan's day on her way out.
Watch, AFTER THE JUMP…
She has also announced a new North American tour, The Monster Ball, which will kick off November 27.