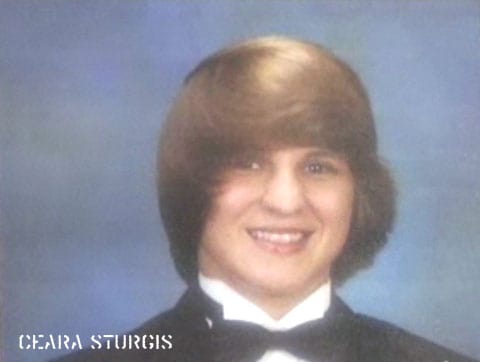 Ceara Sturgis, the lesbian senior at Wesson Attendance Center in Mississippi whose yearbook photo was rejected by the school because she is wearing a tuxedo, plans to press ahead with her complaint against the school. The school's superintendent says he plans to uphold the ban:
"In a statement released Friday to the Copiah County Courier, school
Superintendent Ricky Clopton said the district has no intention of
reversing its decision.'We
have had our legal counsel research the validity of the position of the
School District on this matter,' he said in the statement. 'We are
informed by counsel that this exact issue has been litigated in federal
court. The decisions of the federal courts completely support the
policy of the district in this regard. It is the desire of the Copiah
County School District to inform, first, the patrons of the district,
and second, all other interested parties, that its position is not
arbitrary, capricious or unlawful, but is based upon sound educational
policy and legal precedent.'"
Last week, the ACLU got involved, asking the school for a response before pursuing action against it.
A Ceara Sturgis fan group on Facebook has been set up and has nearly 600 members.