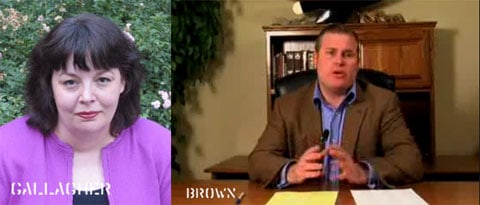 The New Jersey-based National Organization for Marriage (NOM) has been fighting to keep the names of donors to the "Yes on 1" campaign in Maine private. They lost: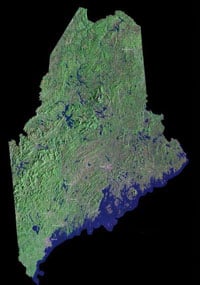 "Judge D. Brock Hornby ruled that Maine's reporting requirements for ballot question campaigns do not violate the First Amendment of the U.S. Constitution as claimed in a lawsuit filed last week by the National Organization for Marriage.
Bolstered by the ruling, Maine's attorney general challenged the advocacy group Wednesday night to make its records public before next week's vote on Question 1. 'We are not going to give them legal advice. We trust that their legal counsel will advise them to comply fully,' said Attorney General Janet Mills. 'The court has ruled that it is in the public interest to do so, and the law couldn't be clearer.' … 'I would hope that they would file before the election," Mills said. "Why not? What is there to hide?'
The National Organization for Marriage, a Virginia-based nonprofit corporation, has contributed about $1.6 million to the political action committee Stand for Marriage Maine, which is leading the fight to repeal the same-sex marriage law. That's more than half the total raised for the campaign so far."
NOM had argued that Maine's ballot laws (which require "any individual or group that raises or spends more than $5,000 to
influence a ballot question vote to disclose contributors who gave more
than $100 for that purpose") were unconstitutional and that individual donors have the right to remain anonymous in referendum campaigns.
NOM has not responded to the ruling, which also denied th request for a temporary restraining order.
Above, NOM President Maggie Gallagher, and Executive Director Brian Brown.
Judge: State can press for disclosure of donors [press herald]