Public Policy Polling reports on their new Maine poll which shows the state's voters evenly divided on the issue of same-sex marriage: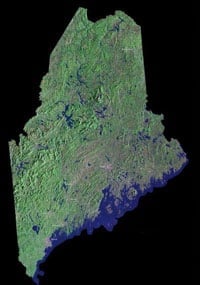 "Opinion on the issue predictably breaks heavily along party lines. 74% of Republicans are planning to vote yes while only 25% of Democrats are. Independents may end up deciding which way it goes- presently 50% of them support rejecting the law with 44% in opposition.
Older voters are strongest in their support of cutting off gay marriage. 54% are in support with 40% opposed. Senior citizens can often dominate the electorate in low turnout elections so the ultimate fate of this measure may lie in how many younger people get out to the polls and vote.
There is a strong gender gap on the issue with 53% of men but only 43% of women wanting to reject the law. It's also interesting to note that while white voters oppose undoing the law by a thin 47-45 margin, nonwhite voters in the state support rejection by a 55-35 margin, creating the overall tie.
"The fate of Question 1 is going to be decided by which side does a better job of mobilizing their supporters to get out and vote," said Dean Debnam, President of Public Policy Polling. "Voters in the state know where they stand on the issue and now it's just an issue of who shows up."
Public Policy Poll on Maine [pdf]
Help Protect Maine Equality HERE.