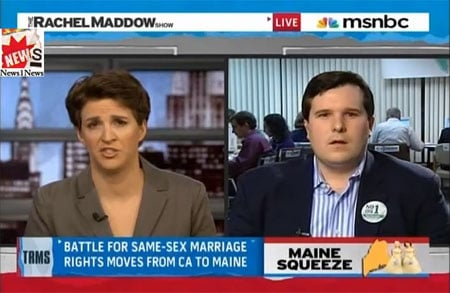 Rachel Maddow takes a look at Maine's marriage battle and its similarities to Prop 8 with Jesse Connolly, the  campaign manager for the "No on 1" campaign in Maine.
Connolly says that the group's field effort, the team, and the paid media will help them win.
Watch, AFTER THE JUMP…
Protect Maine Equality here.