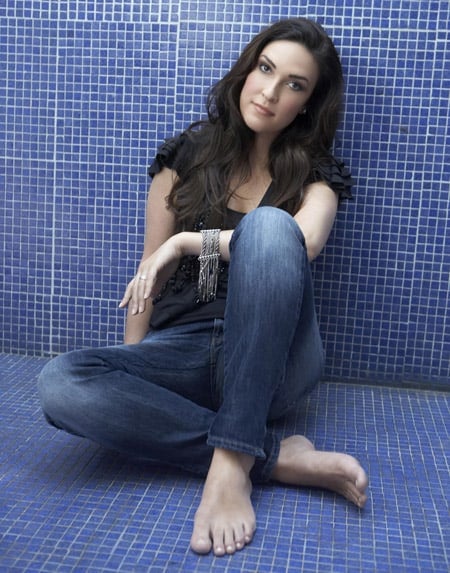 MODERN TONIC
The editors of Modern Tonic present a weekly music update here on Towleroad. The rest of the week, they scan the pop culture landscape for movie, TV, book and Web recommendations in their daily email.



FEATURED NEW RELEASES: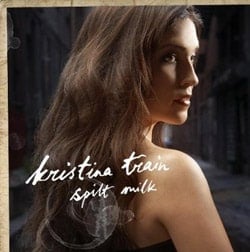 The fall is shaping up to be a golden age of girl power. The Three Divas (Babs, Madge, Mimi) released albums on the same day with the chart champion being — ta-da! — Mecha-Streisand. Now that the big guns have fired it's time for three divas-in-training to get their shots. Kristina Train, a New York-born, Savannah-raised singer, brings a warm contralto and dramatic shadings to her debut Spilt Milk. She's a striking vocalist in the Dusty Springfield tradition, with splashes of Bonnie Raitt's grit and Norah Jones' serene composure. It's fitting that Train's debut is coming out now, because it's a truly autumnal work — full of dusky yearnings ("Don't Remember"), amber reminiscences ("I Can't But Help") and the type of sexy come-ons that get us through the short days with the erotic promise of long, cold nights ("No Man's Land"). Stream the entire album here.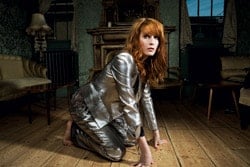 Florence Welch is a screamer. The leader of the U.K.'s piercing Florence + The Machine wields her shrieking/caterwauling/orgasmically theatrical voice as a divining rod of truth on the debut Lungs (out digitally since July, on CD today). Whether channeling a Gregorian chorus on "Drumming Song" or playing the soul chanteuse on a bonus track remake of Candi Staton's "You Got The Love," Welch is an undeniable force. Sometimes scary ("Kiss With a Fist"), sometimes alluring ("Cosmic Love") and often unhinged (the rollicking opener "Dog Days Are Over"), you'll either love her or hate her. Indifference is not an option.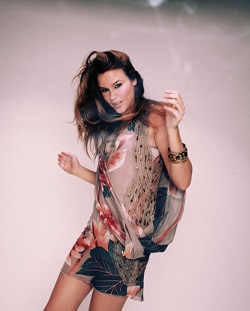 When Joss Stone released her first record, The Soul Sessions, at all of 16 you'd have been right to ask: what does a pasty-faced Brit teen know about soul? Quite a bit, it turned out; it was a hit on both sides of the Atlantic. Her fourth album Colour Me Free! — written and recorded in a week — is a growth-spurt of raw, unadulterated power. Having lived a little in the last six years, Stone imbues her tales of big loves and heartbreaks with more grit, more attitude and more oomph than singers twice her age. There's a also a healthy dose of rebellion as she references the public spats with her soon-to-be-former record label, EMI, on "Free Me," a neo-soul version of Aretha's "Respect." "Parallel Lines" gets bluesy with Stevie Wonder's Synclavier riff from "Higher Ground." Through it all she testifies and represents like the blue-eyed soul sister she was born to be.

U2 will stream their entire Rose Bowl concert, part of the worldwide 360º Tour, live on YouTube this Sunday. The show's sold-out crowd of 96,000 will break the stadium's attendance record.

Britain's Press Complaints Commission, a national watchdog group, received an unprecedented number of complaints, 21,000, from the public about Jan Moir's critical Daily Mail op-ed piece on Boyzone singer Stephen Gately's untimely death and its relation
to his "dangerous [gay] lifestyle." Despite the number of objections, an inquiry has not yet been
started.

Do You Really Want To Hurt Me?: Boy George's first interview after serving a four-month jail sentence for false imprisonment.

Chilli and T-Boz plan to carry on as TLC, seven years after Lisa "Left Eye" Lopes died.

A video tour of Air's recording studio in Paris.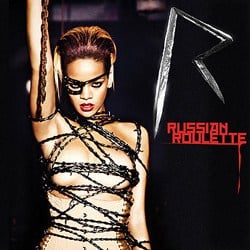 Justin Timberlake, one of the producers of Rihanna's new album Rated R, due out November 23, says the singer has progressed from the sound of her last album (the hugely successful Good Girl Gone Bad), with a new, more mature direction. The lead single, "Russian Roulette," written and produced by Ne-Yo, debuted on her website this morning.

The famously vegetarian singer Morrissey (Meat Is Murder) got an odd, and presumably unwanted, tie-in from Ticketmaster for buyers of tickets to his L.A. concert: a coupon for a free hamburger at Denny's. Yum!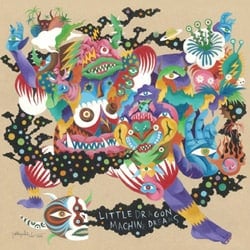 An electro quartet from Sweden, Little Dragon's minimalist whimsy paved the way for Lykke Li's pop-friendly simplicity. Their sophomore release Machine Dreams is still chill and evocative — check out "Blinking Pigs" (FREE DOWNLOAD HERE) — but with extra pop beats.


Erlend Øye and Eirik Glambek Bøe of Kings of Convenience are the Simon and Garfunkel of Norway. Vibe to the soft-rock ruminations on their third release Declaration of Dependence.
Detroit white girl MoZella releases her second album — and Motown debut — Belle Isle, 12 tracks of mellow, hip-hop infused pop and soul.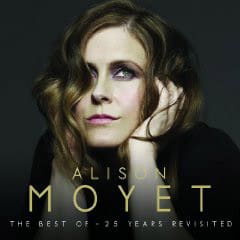 The voice of Yaz (or Yazoo, depending on where you live) collects her solo riches on the import-only Best of 25 Years Revisited.
It's a "Love
Resurrection" of pop and soul from the extraordinary Alison Moyet, who
should be better known on this side of the pond. The deluxe 2-disc edition includes 11 new interpretations of her
favorite songs recorded with her current band.
Also Released: Flight of the Conchords — I Told You I Was Freaky; Terri Clark — The Long Way Home; Loreena McKennitt — A Mediterranean Odyssey; Michael Jackson — The Remix Suite; Basshunter — Bass Generation; Tim McGraw — Southern Voice; Electric Six — Kill; Atlas Sound — Logos; F**k Buttons — Tarot Sport; VV Brown — The Attic EP; Annie — Don't Stop (import)



MUSIC VIDEOS:
Alicia Keys: "Doesn't Mean Anything"
Another mid-tempo soul burner from Ms. Keys takes place in a New York penthouse that morphs into a desert wasteland where Alicia looks for her lost love. Must be a metaphor or something.
Florence + The Machine: "You've Got the Love"
This soulful remake of the Candi Staton tune lets the red-headed spitfire Florence Welch ride a sparkling disco half-moon in an ass-revealing nightie. If only we were all so lucky.
Little Boots: "Earthquake"
On a London rooftop, synth-mistress Victoria Hesketh aka Little Boots plays her Casio SK5 under a fake moon while galaxies explode and expand above her.
Calvin Harris: "Flashback"
Here's a Scottish version of The Hangover, wherein the electro dandy from Dumfries recreates a highland club fling with three lovelies and a host of telling Polaroids.