Nevada issues first domestic partnership certificates.

Jeffrey S. Crowley, the Director of the Office of National AIDS Policy: Website to accept public input through November 13 on National HIV/AIDS Strategy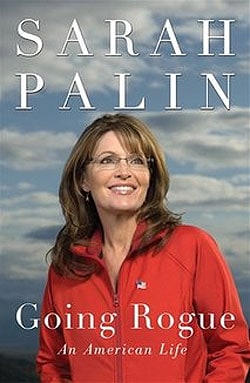 Harper Collins out gay marketer Jonathan Burnham hired virulent homophobe Lynn Vincent to ghost write Sarah Palin's new book: "The Palin book, moreover, is clearly being styled as a work of polemic,
appealing to the Christianist base, thereby fanning homophobia, and
empowering those who would like nothing more than to push gay people
back into the closet, out of marriage, out of the military, and out of
the workplace. Burnham is now directly party to this effort."

Tom Cruise will do his own stunts.

Chair of the Iowa chapter of Marriage Equality USA arrested for embezzlement; Phyllis Stevens and partner donated money to progressive and LGBT causes.

Man arrested at Apple store after threatening to shoot his iPhone with a gun.

McCain strategist Steve Schmidt on Palin 2012: "I think that she has talents, but my honest view is that she would not
be a winning candidate for the Republican Party in 2012, and in fact,
were she to be the nominee, we would have a catastrophic election result."

First look: George Takei and Brad Altman on The Newlywed Game.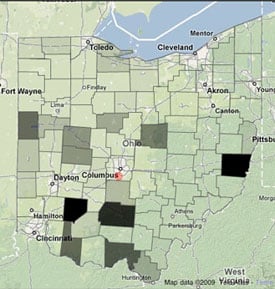 Bet you never thought you could play Ohio like a piano. Instrument.

Broadway Cares/Equity Fights AIDS launches new website.

AfterElton interviews Sam and Dan McMillen from The Amazing Race.

Revisiting Mark Salling's shirtlessness on Glee.

Homophobic donut shop owner in Pittsburgh airs his views: "This crowd will not rest until Homosexuality is mainstream; until the Second Amendment is done away with; until abortion on demand is as common and accepted as going to the dentist; until sexual images and strip clubs line our streets and suburbs; until government education is started in the womb; until disagreement with their political party is "hate speech" and becomes a crime..".

Mariah Carey hits Rockefeller Center for the Today show.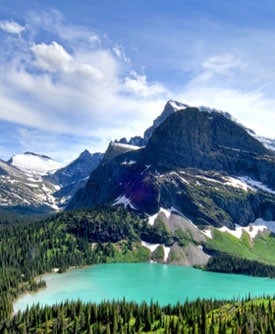 This land is your land: The National Parks go interactive.

Dear Abby: Out gay man runs into his closeted straight past on Facebook.

Helen Thomas digs in.

Record crowd expected for Fort Worth Pride this weekend in wake of Rainbow Lounge raid.

Catholic Bishop on the lam over child porn charges is arrested by Canadian border guards.

Are anti-gay forces in Washington state waiting until the last minute for a well-funded media barrage on Referendum 71?

Tammy Baldwin (D-WI) introduces new AIDS legislation: "Baldwin's new legislation, 'The Ryan White Grantee Payment Equity Act'
(H.R. 3665), would authorize increased Medicaid funding to health care
providers. The HIV/AIDS population would benefit from a higher Medicaid
reimbursement rate. A higher rate would enable clinics to expand
operations and care for the growing number of people living with the
disease."