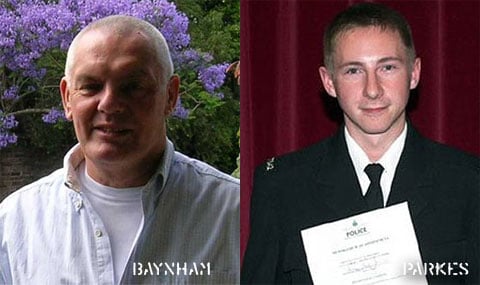 Thousands are expected in Trafalgar Square in London tonight for a vigil against anti-LGBT hate crimes.
The BBC reports: "Homophobic attack victims Ian Baynham, who died earlier this month, and James Parkes, who was injured in Liverpool on Sunday, will be among those honoured.
Speeches will be made before the two-minutes silence 2100 GMT.
Organiser Mark Healey said: "If we forget about these victims we could become complacent and fail to learn from the past."
Mr Baynham, 62, from Beckenham, south-east London, died from brain damage two weeks after being attacked in Trafalgar Square on 25 September.
On Sunday night trainee police officer Mr Parkes, 22, was attacked by up to 20 people outside a gay bar in Liverpool's Stanley Street. He remains in hospital with multiple skull fractures.
Last week Metropolitan Police figures showed that 1,192 homophobic offences were reported in London in the year to September, up from 1,008 the previous year – a rise of 18.3%."
A vigil is also scheduled for Sunday night at 8pm in Liverpool.