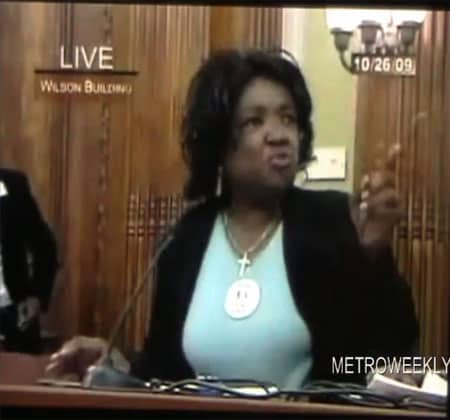 "Demons!"
One of Bishop Harry Jackson's disciples apparently got the final slot in yesterday's testimony before the D.C. Council on marriage equality, and took the opportunity to sermonize the chamber on God, reproduction, Sodom and Gomorrah, the devil, same-sex unions and slavery, and morality.
According to blogger Michael Crawford, the breakdown of testimony heard yesterday was 81 for equality, 15 against, and 8 no-shows.
Hearings are scheduled to continue on November 2 for the remaining 169 people.
Watch, AFTER THE JUMP…
Commenters, please refrain from the kind of racist slurs and language that turned up in yesterday's Larry Johnson post, or risk being banned from commenting.