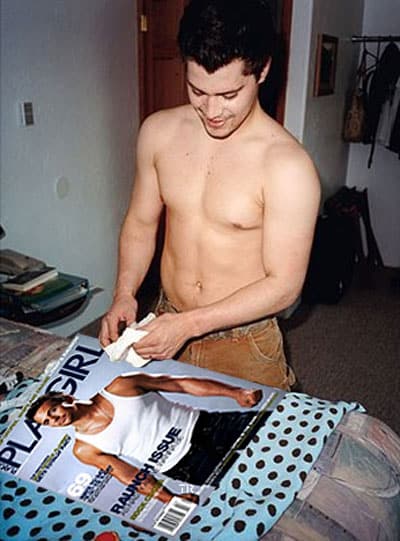 Reports the New York Post:
"The father of Sarah Palin's grandson will go ahead with his much-hyped Playgirl shoot in mid-November 'in order to get the pictures out for the holidays,' a rep for the magazine told us. 'We're working out the actual details day-by-day, and have come to a very happy conclusion, which we feel readers will be enthralled by.' Johnston's manager, Tank Jones, has said he's '90 percent sure' the shoot, for which Johnson has pulled in a reported six figures, will include full-frontal nudity."
Johnston talked to Us magazine about the shoot: "I just get naked. That's what I do."