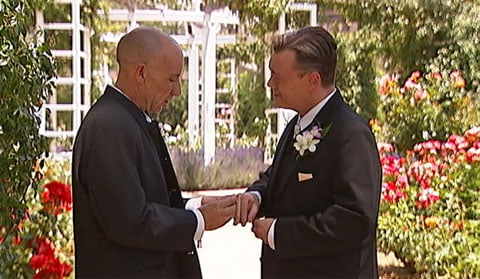 Australia has held its first legally-binding civil union ceremony.
ABC News reports: "The Legislative Assembly passed a Greens bill earlier this month allowing gay couples to recognise their relationship with a legal ceremony.
Warren McGaw and Chris Rumble – who have been together for nearly 20 years – celebrated their civil partnership at the Old Parliament House rose gardens this afternoon.
They say they are excited to be the first couple to take advantage of the legislation. 'We thought we'd take this opportunity not only for gay couples Australia wide … but just for human rights,' Mr McGaw said."
The celebration will likely be short-lived, as Australian Prime Minister Kevin Rudd has promised to overturn the legislation.