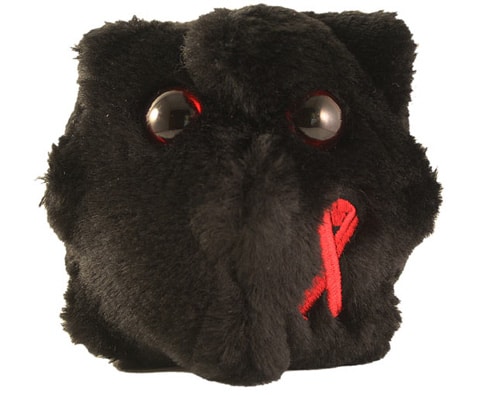 A UK company, Giant Microbes, is offering a wide variety of viruses as plush toys. Above, HIV.
Syphilis and gonorrhea cuddly toys, AFTER THE JUMP…
Also available: "The Common Cold, The Flu, Sore Throat, Stomach Ache, Brain Cell, E.coli, Kissing Disease, Ulcer, BlackDeath, Ebola, Flesh Eating, Sleeping Sickness, Dust Mite, and Bed Bug.