There's movement in Oregon to repeal the state's ban on same-sex marriage, the AP reports: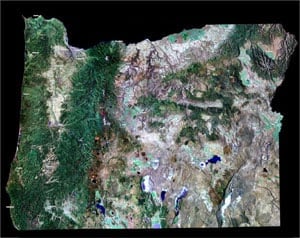 "Gay rights backers kicked off a voter education campaign Monday aimed
at eventually overturning Oregon's ban on same-sex marriage….In 2004, Oregon voters passed a constitutional amendment defining marriage as being between a man and a woman. The state's largest gay rights organization, Basic Rights Oregon,
thinks next year's election would likely be too soon to take the issue
back to Oregon voters. Basic Rights officials said Monday they
want to launch a statewide 'conversation' with voters on the issue well
in advance of placing something on the ballot, in 2012 or beyond. 'The
heat of a campaign is no time to have a calm, heartfelt conversation
about why civil marriage is so important' to gays and lesbians, said
group's executive director, Jeana Frazzini."