Focus on the Family donated $115,000 to stop marriage equality in Maine. Check out how much the Catholic Church donated here (it was a lot more).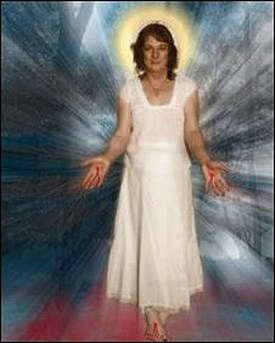 300 protest play featuring transsexual Jesus in Glasgow.

Was Adam Lambert's Halloween chum his new boyfriend?

Salt Lake City elects first openly gay city council member: "Stan Penfold, a gay man and the director of Utah Aids Foundation, has won the race to fill Salt Lake City's District 3 council seat.
Penfold outpaced Phil Carroll to represent the Avenues and Capitol Hill, replacing outgoing Councilman Eric Jergensen."

WaPo: Gay groups say Maine loss won't alter strategy. NYT: Gay rights rebuke may change approach.

Thomas E. Perez, Assistant Attorney General for the Civil Rights
Division, testified today on ENDA before the Senate Committee on Health,
Education, Labor and Pensions. Here's his testimony.

Rue McClanahan hospitalized: "I'm currently having some maintenance on the old ticker"

Mariah Carey visits Ellen DeGeneres.

Dede Scozzafava opens up about campaign drop-out: "There were calls going that were calling me a child killer, there were pieces of mail that said I was a homosexual lover."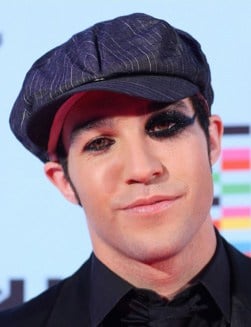 Pete Wentz got punched by some guyliner.

South Park runs "fag" episode.

Eastern Pacific Great White Sharks hang out in "shark café."

Brokeback Mountain author Annie Proulx donates early draft to New York Public Library: "The early draft shows that the story, which was later adapted into an
Oscar winning hot film starring the late Heath Ledger, had early
working titles such as Bulldust Mountain and Swill-Swallow Mountain."

Since God hates shellfish, why aren't right-wing religious conservatives in Maine boycotting the lobster industry?

Kathy Griffin celebrates her birthday at The Abbey.

Pat Buchanan thinks Charlie Crist has a gay rights problem.

150 people rally in L.A. on Prop 8 anniversary, including openly gay Los Angeles Police Commissioner Rob Saltzman: "Also among the rally speakers were Robin Tyler and her (legal) wife
Diane Olson, and their attorney Gloria Allred, who has filed several
marriage lawsuits on their behalf. Matt Weinstein from the US
Department of Commerce also urged same sex couples and domestic
partners to fill out the 2010 US Census forms when they come around –
noting the historic change in policy of now including gay people."