Signorile on Congress and Obama's LGBT agenda: Why is the "low-hanging fruit" still hanging? And here's the checklist.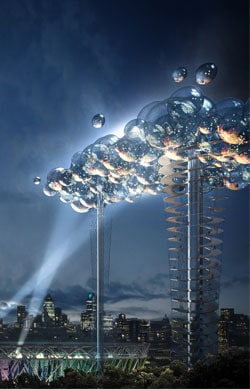 Architectural "cloud" proposed in London.

America's Next Top Model's Miss J is the father of a 7-year-old boy: "A French lesbian had asked if we would be sperm donors. "So we thought, 'OK, you want me to do you?' And she was like, 'Ooooh, I'm not that talented.' So I said, 'Okay fine.' So we did a little test tube."

D.C. Council committee advances marriage equality bill:
"A DC Council Committee voted 4 to 1 this afternoon to send a bill
legalizing same-sex marriage to the full council for debate.
Council member Phil Mendelson, chairman of the Committee on Public
Safety and Judiciary, said the legislation was 'both simple and
monumental.'
With the committee vote, the full council will take up the bill in
early December. It is expected to easily pass."

Virginia lawmaker to introduce legislation extending protections to state workers who are gay or lesbian.

Celine Dion "no longer pregnant".

Opposition party in Australia drafts bill to keep single mothers and gay couples from accessing surrogacy: "Under the laws…introduced, only married and defacto heterosexual
couples who have been together for at least two years would legally be
able to have a child by surrogate."

First look at The Addams Family Musical.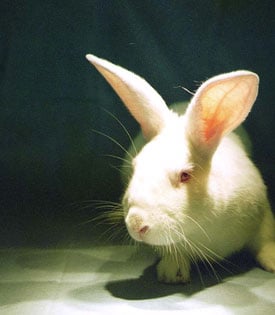 American researchers "rebuild" sexual organs on rabbits, believe procedure could work on men: "Male rabbits given the implants attempted to mate within one minute of
being introduced to a female partner, and 83 per cent succeeded."

REPORT: Rock Hudson's lover Marc Christian has died.

Goran Visnjic to star as Christopher Plummer's boyfriend in the Mike Mills film Beginners: "It's a Gay-December romance for the ages!"

Houston mayoral candidate Annise Parker gets endorsement from opponent: "One candidate stands out with a 12-year proven track record of public
service, particularly in terms of efficient, transparent government,
the quality of life in our neighborhoods, and fiscal responsibility,
especially important in these difficult economic times."

Ashleigh and Jakob were definitely the best part of So You Think You Can Dance last night.

Lady Gaga gossips about Gossip Girl.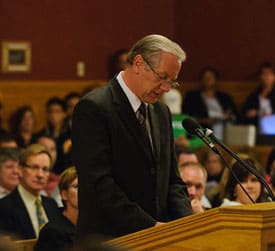 Some photos by Dav.d Daniels from the Mormon testimony at the Salt Lake City LGBT ordinance hearings.

United Airlines pilot arrested for intoxication before boarding a flight full of passengers at Heathrow.

FireDogLake blogger Jane Hamsher talks about the DNC donor boycott: "If you're suppressing your base, and the other side is revving up
theirs, and midterm elections are all about turning out the base, I
sort of question what their strategy is here."


Ontario gym owner in transgender bathroom legal battle: "A fitness club owner in southwestern Ontario said Tuesday he has wasted
tens of thousands of dollars fighting a legal battle with a transgender
woman over which washrooms she should use, only to have the case thrown
out by the Ontario Human Rights Commission."