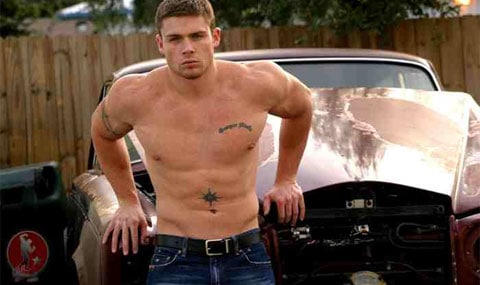 On Monday evening, Marine reservist Jasen Bruce attacked a Greek orthodox priest with a tire iron after the priest asked him for directions: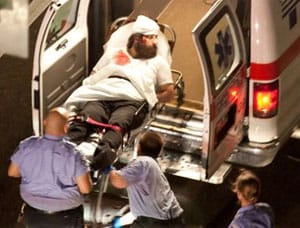 "The Rev. Alexios Marakis, visiting from Greece, had performed a blessing of a retired Greek priest in the West Shore area before accidentally exiting I-275 into downtown Monday evening, police said. Marakis followed cars into the Seaport Channelside Apartments on Twiggs Street and got out to ask for help.Bruce, a reservist with a West Palm Beach unit since March, had his trunk open so he could get dry cleaning out, police said. Bruce, who lives in the apartment building, was not in uniform.Bruce grabbed a tire iron from the trunk, hit Marakis four times over the head and chased him about three blocks before pinning the priest, police said.In a 911 call, Bruce made a derogatory comment about a man he said was a terrorist and was trying to rob him and had grabbed him in a sexual manner, police spokeswoman Laura McElroy said.When officers arrived, police say, Bruce told them he heard the man say 'Allahu Akbar' – Arabic for 'God is great.' 'That's what they say before they blow you up,' Bruce said, according to police."
Bruce has since changed his story and says the priest hit on him and grabbed his genitals.
Bruce, who is now claiming he's freaked out enough by having men hit on him to brutalize them with a blunt object, is a pin-up model (top photo) for All American Guys. You can see more of his "portfolio" here.
Watch the news report, AFTER THE JUMP…