ABC cancels Adam Lambert Good Morning America concert following complaints.

Snapped up by CBS Early Show…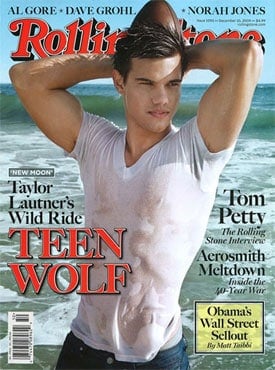 Taylor Lautner wets T-shirt for Rolling Stone.

David Huebner confirmed as Ambassador to New Zealand and Samoa.

Foundation gives $12,000 matching grant to help revive former Southern Voice: "The Lloyd E. Russell Foundation will give $12,000 in matching funds to the new news outlet, according to a note posted on www.savesovo.com
Gay activist and businessman Lloyd Russell was active in Atlanta politics as a Libertarian candidate in the 1990s. His nonprofit was started to support the gay community in Atlanta and in the Southeast."
Joe Lieberman: Bitter, party of one.
Signorile: Max Blumenthal on Palin's ties to homophobes and white supremacists.

Ugandan president: European gays are "recruiting" in Africa. "We used to have very few homosexuals traditionally. They were not
persecuted but were not encouraged either because it was clear that is
not how God arranged things to be."

David Geffen to attend Obama state dinner?

Ryan Phillippe takes a shirtless hike in L.A.'s Runyon Canyon.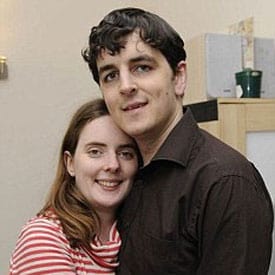 Straight couple's UK civil partnership bid rejected.

Lesbian U.S. war resister seeking asylum in Canada speaks: "My mom misses me and she wants me to come back home. Sometimes she
cries when I talk with her, wishing she could see me. It's hard. (My
family) is hoping the best for me."

Do we now know what happened to Demi Moore's hip?

University of North Texas students vote down the right of same-sex couples' eligibility for homecoming king and queen titles: "A total of 4,895 students voted, or 13.5 percent of the student
body. "No" votes were 2,836, or 58 percent of the ballots, while 2,059
students, or 42 percent, voted yes. Student leaders say turnout was high."

San Diego Mayor Jerry Sanders may testify in Prop 8 case.

VIDEO: Paula Deen hit by a ham.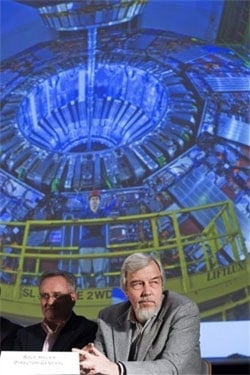 Bang: Hadron Collider produces first collisions.

Vermont judge awards full custody of 7-year-old girl to non-biological lesbian parent: "Jenkins' ex-partner – Lisa Miller – denied visitation rights, and the judge in the case got angry. Miller refused to let Jenkins even visit Isabella — who was conceived while the pair were together — while the custody proceedings continued for months. And that was enough for Judge William Cohen, who called the battle 'a first-of-its kind parent custody change,' to eliminate any chance of Miller to have custody of her biological daughter."

P. Diddy to sell his scent on HSN?

Westboro Baptist Church targets pop-punk band All Time Low: "How do you know how far gone a society is? You look at their social icons. When you look at these gender-confused, haphazard freakazoids then you can plainly see that america is DOOMED, for real! This is the final generation, and a little concussion is the least of their worries."

D.C. police chief Cathy Lanier blasted for failing to take adequate steps to protect gays, lesbians, and transgender people from hate crimes: "Kris Baumann, chair of the Fraternal Order of Police, and officials
with five local LGBT organizations said Lanier has turned down their
repeated request to assign more officers to the department's highly
acclaimed Gay & Lesbian Liaison Unit, whose ranks have been reduced
from seven to two members since Lanier became chief in 2007."