Straight ex-spouses speak up for marriage equality: "They are federal workers and professionals, men and women who share
little except that their former spouses tried to live as heterosexuals
but at some point realized they could not."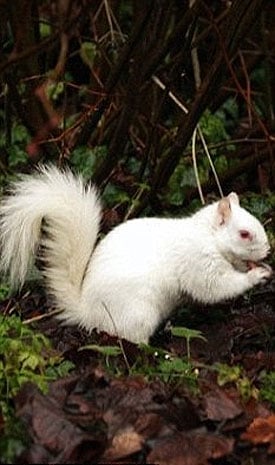 British town mourns albino squirrel.

WATCH: Morrissey storms off stage after fan hits him on head with bottle of beer.

POLL: Majority of Californians oppose putting marriage equality on the ballot in 2010. "Overall, 51% of California voters favored marriage rights for same-sex
couples and 43% were opposed.
Strikingly, however, almost 60% of Californians did not want to revisit
the issue in 2010, just one election cycle after it last hit the
ballot."

Conservatives up in arms over gay-friendly recommendations in Fort Worth Rainbow Lounge police raid report.

Asheville, NC city council to take up extending benefits to same-sex partners.
Manchester, UK closes gay village to cars in weekend experiment.

Wingnut Peter LaBarbera calls FBI on gay blogger Joe.My.God over reader comments he characterizes as "domestic terrorism".

Popular DJs Fernando and Greg back on the air in San Francisco: "Fernando Ventura and Greg Sherrell had been the most recognizable voices on KNGY's gay-themed programming schedule since 2005. Last year they received the Fall Honors award from northern California chapter of the National Lesbian and Gay Journalists Association, and in 2007 they were named to OUT Magazine's Top 100 most influential people in gay culture."

WATCH: Kris Allen's new music video for "Live Like We're Dying".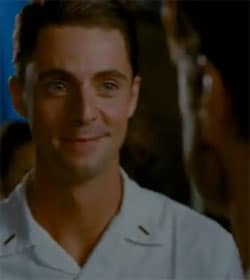 Shortened, revised trailer "de-gays" Tom Ford's A Single Man?

Gay activist detained in Cameroon after dispute with taxi driver.

Cleveland City Council to get mass postcard delivery on transgender rights ordinance.

Male model fix: Parker Gregory.

Gay couple, twin sons banned for life from Walmart over BIC lighter dispute: "'They asked if I had Bic lighters. I said, 'Yes,' and handed them
over,' Paolucci said. 'Then they asked if I had a receipt. I said,
'Yes, you're holding it.' Then this group of Wal-Mart employees started
forming around us.'
Paolucci and Hitchcock said the employees were threatening and that
one used a vulgarity. Their accusations frightened the boys, who began 'crying, screaming and freaking out,' they said."

The Guardian profiles fashion designer Henry Holland: "I think it [being gay] makes you more experimental. There's
not that whole thing of, 'I can't wear that, I'd look like a poof',
because you are a poof."

Master performance: "Tardy for the Party".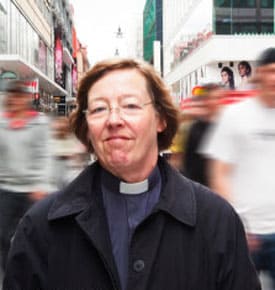 Sweden's Lutheran Church ordains first openly lesbian bishop: "Eva Brunne was ordained as bishop of Stockholm's diocese in a ceremony on Sunday. She
lives in a "registered partnership" with another woman, a civil union
between gays used in Sweden before same-sex marriages were legalized
this year. The couple also has a child. 'It is very positive that
our church is setting an example here and is choosing me as bishop
based on my qualifications, when they also know that they can meet
resistance elsewhere,' the 55-year-old Brunne told The Associated Press
by phone."

Possible gay element investigated in murder of 55-year-old man in India.

More info on Kenya's plans to conduct "census" of gays for HIV/AIDS purposes: "Initial media reports said the project, which was announced last week,
would be a gay census — raising fears that gays could be exposed
against their will and questions about whether such a count could
possibly be accurate. But Muraguri says all information collected by
the government will be kept confidential and officials will not seek to
contact all men who have sex with men in Kenya. The government will
also seek to interview both male and female sex workers and
intravenous-drug users."