David Mixner reacts to the unfortunate events in Maine: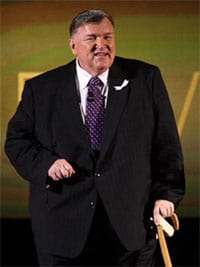 "Refuse to allow any of our fellow Americans, President Obama or our
allies to view this as a political issue who time hasn't quite come.
America is in the process of creating a system of Gay Apartheid. We
will not quietly sit and accept it. All over the place, this nation is
creating one set of laws for LGBT Americans and another set for all
other Americans. That is the classic definition of Apartheid. Either
our political allies are for Gay Apartheid or against it. If they are
against it, they must fight with us and no longer duck like President
Obama did in Maine and Washington. There is no half way in fighting
Apartheid…
…President Obama standing on the sidelines in Maine and Washington was
appalling. The failure of our national organizations and leaders to
demand his involvement was equally appalling. The outrageous act of the
Democratic National Committee sending an email into Maine asking Maine
Democrats to call into "NEW JERSEY" instead of to support the fight
against bigotry was unbelievable. No one gets to sit on the sidelines
in an epic battle against apartheid and no one gets a free pass. If you
want our support, you have to earn it. We are way beyond where we will
accept a little bit in 2009, some in 2010 and maybe more in the second
term. Does anyone think after yesterday election results and the
upcoming 2010 election, Obama has the ability to repeal "Don't Ask,
Don't Tell" and "DOMA" next year? Does anyone really believe we haven't
already missed a historic opportunity in the first 10 months of this
year? Only a courageous fighting President and Congress can now help
turn us this around and that we have not seen so far. Enough."
More on his blog…